A-Z of Rubbish - X is for Xmas Presents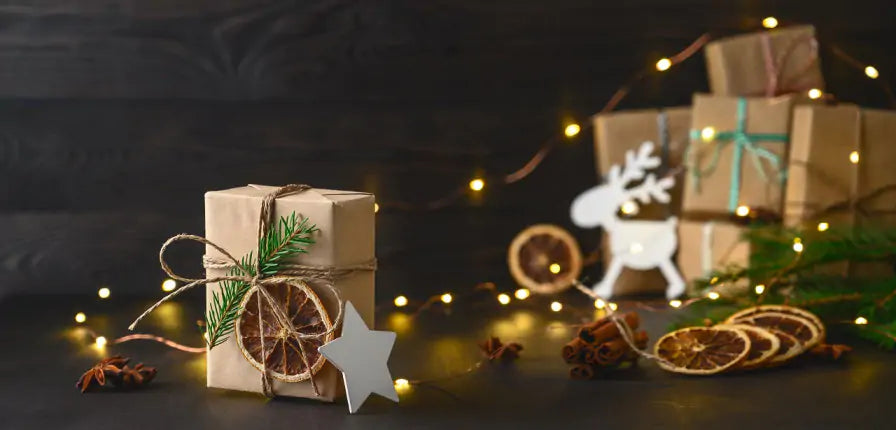 Everything You Ever Wanted to Know About Rubbish from A to Z
X is for (environmentally-friendly) Xmas presents
With everything that's gone on this year, you could be forgiven for forgetting that Christmas is just around the corner, but it is!
In this blog, we want to talk about how much waste we create at Christmas and give you some inspiration for environmentally-friendly Christmas presents that won't get thrown away or put in the cupboard and forgotten about.
Christmas is a time for…waste
We all like to enjoy ourselves at Christmas…from decorating our homes to going to parties, eating and drinking copiously, and spending a fortune on Christmas presents. But as you can imagine, this creates a lot of waste.
While giving and receiving Christmas presents is one of the most fun things about Christmas, it's also one of the most wasteful. There's the wrapping paper we throw away, as well as the packaging, and not to mention those gifts that we just don't want. Around 81 million unwanted gifts are received every year, and 1 in 10 of these ends up in landfill.
So how can you give your friends and family something that they'll love, and not break the bank or harm the environment? You could consider giving them environmentally-friendly presents.
Read on for some environmentally-friendly Christmas presents inspiration.
Make a donation to an environmental charity
This is the perfect gesture for a friend or family member who has an environmental cause close to their hearts. If you want to see where your money has gone, you can do something like dedicate a tree or area of woodland to someone you love as a Christmas present with the Woodland Trust.
Buying clothes? Buy cotton and natural materials
That Christmas jumper you're going to gift someone, or those ugly socks? STOP!
Even if you're giving them as a bit of a joke, it's not funny when tonnes of clothing ends up in the bin and in landfill. If you have a fashionista in the family, why not invest in a stylish item of clothing that's made from natural materials like organic cotton? Many high street brands like Mango and H&M are committing to using more sustainable materials, and there are plenty of ethical clothing brands around, including People Tree and Banana Moon.
For the exercise enthusiast in your life, here's a perfect present
Exercising at home was our only option during lockdown, and if someone you love is into yoga, here's the perfect environmentally-friendly Christmas present, a biodegradable yoga mat.
The Yogamatters Eco Everyday Yoga Mat is made from sustainable natural tree rubber and it's completely biodegradable and recyclable. It hasn't been made with any nasties like dyes or chemicals either, and it's available in a choice of five colours.
For the gym lover or the office commuter
Give the gift of a stylish reusable water bottle to the gym lover or commuter in your life. No longer will they have to rely on grabbing a plastic bottle of water on their way to the gym or work and adding to the plastic pollution problem.
Wrapping your presents
Forgo the impossible to recycle glittery gift wrap, why not wrap your Christmas presents in brown paper tied up with string and embellished with winter foliage or pine cones? This looks authentically Christmassy and actually really elegant.
Send an e-card or make your own
We throw away more than £1 billion Christmas cards in the UK each year, so why not send an e-card to accompany your environmentally-friendly present, or if you or the kids are crafty, why not dig out the craft box and make your own?
Hopefully we've given you plenty of inspiration for environmentally-friendly Christmas presents and reducing waste this Christmas. We can all enjoy the festive season without it having such a huge impact on the planet.