Everything You Ever Wanted to Know About Rubbish From A to Z - I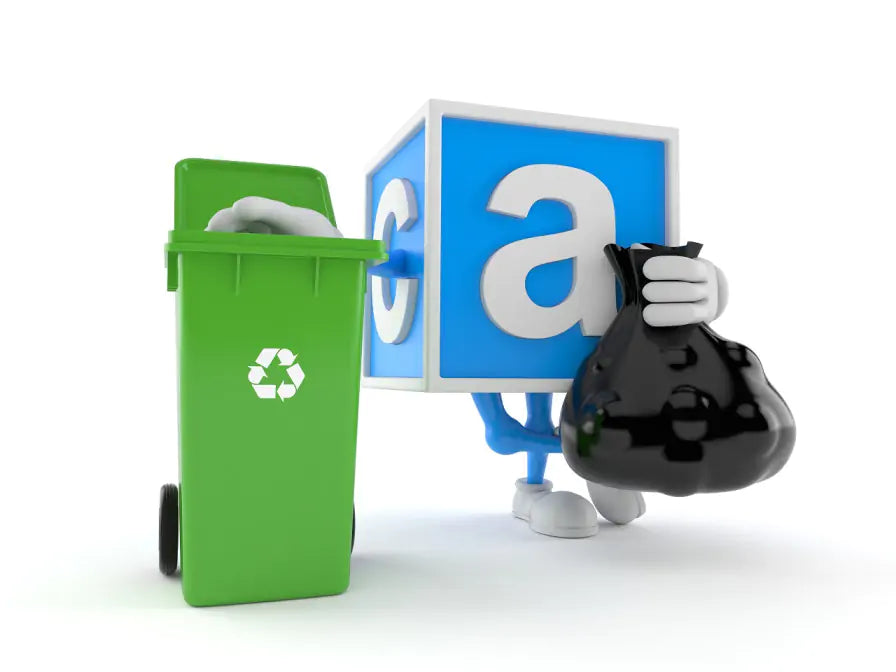 Everything You Ever Wanted to Know About Rubbish from A to Z
In this series of blogs, we're going to look at rubbish. From the good to the bad and downright ugly, we'll be looking at everything you ever wanted to know, from A right down to Z.
I is for Innovation Fund
The government launched the Litter Innovation Fund back in 2017. It was set up to award grants to community groups and projects that are trying to tackle the litter problem across the UK.
The fund was set up in response to the fact that litter is a growing problem, which costs around £800 million per year to clear up.
It also added weight to the Government's wider Litter Strategy for England, which includes giving councils the power to hand out higher fixed penalties for littering (including throwing litter from vehicles).
Rewarding innovation
The grants have supported everything from new approaches to tackling litter, to behavioural research, recycling points, and smart bins. The idea is to enable local authorities, community group, and other organisations to come up with innovative solutions to the litter problem in their area.
The most creative and innovative solutions to dealing with litter receive funding, and 10% of the funding is ring-fenced for dealing solely with marine litter, which is also, sadly a growing problem.
All projects that are awarded funded are evaluated to assess their impact and effectiveness, and the most successful projects could be rolled out more widely. Innovation is the key to helping local authorities and communities deal with the scourge of litter without having to resort to the same old campaigns and strategies.
'Innovation is vital'
The chief executive of Keep Britain said that innovative solutions are vital if there is any chance of changing the behaviour of the careless minority who think that it's okay to drop litter and expect someone else to clean it up.
She added that Keep Britain Tidy has a Centre for Social Innovation which was created to develop and test new approaches changing people's behaviour around litter, so it's glad that the government has recognised the need for innovation when it comes to tackling the litter problem.
Making new approaches to tackling litter possible
Keep Britain Tidy's Centre for Social Innovation developed three new approaches to dealing with littering and dog fouling, which were tested thanks to money from the Litter Innovation Fund
These were:
Playing Field Scoreboards: These targeted dog-fouling that happens on playing fields used by children and sports clubs. The Playing Field Scoreboard uses innovative signage to encourage dog-walkers to do the right thing and to clean up after their dog if it fouls on the playing field.
Night Time Nudges: The litter created by the so-called 'night time economy' including alcoholic drinks and fast food litter was targeted by this innovation. The idea was to make disposing of these types of litter fun, attractive, and convenient to do.
Bin Removal: Litter in parks was the target of this innovation. Bins were removed from key sites and then the impact of removing the bins on the litter rates was monitored. The data collected provided evidence that there is a need to assess the impact of removing litter bins on global litter rates, as it will help those in charge of waste management and disposal to better target their resources.
As well as these three innovations, a communications campaign was also run, appealing to people's better nature when it comes to littering. The campaign was called 'How Does it Reflect on You?' and the message was that people who drop litter should take a long hard look at themselves in the mirror.
Keep Britain Tidy says it will roll out scale up any successful innovations so that they can have an even bigger impact.
When it comes to wheelie bins, we know our stuff
When it comes to rubbish, we know what we're talking about. Wheelie bins might not be hugely innovative, but one thing's for sure, it would be hard to collect and manage our waste without them.
Disposing of waste correctly is everyone's business, whether you're a householder, landlord, business owner, or you are in charge of any private or public sector organisation. But whatever your needs, we have a bin to suit you in our huge range, from small 50 litre bins for smaller households to 1100 litre wheelies for businesses or apartment blocks.
When you buy from us, you can expect quality, durability, and peace of mind. We could go on all day telling you about how great our products are, but we let the fact that our bins are the preferred option for a large number of UK councils speak for itself.
Check out our huge range of products, and if there's anything else you'd like to know, we're just a phone call or an email away.