Everything You Ever Wanted to Know About Rubbish from A to Z: U is for Us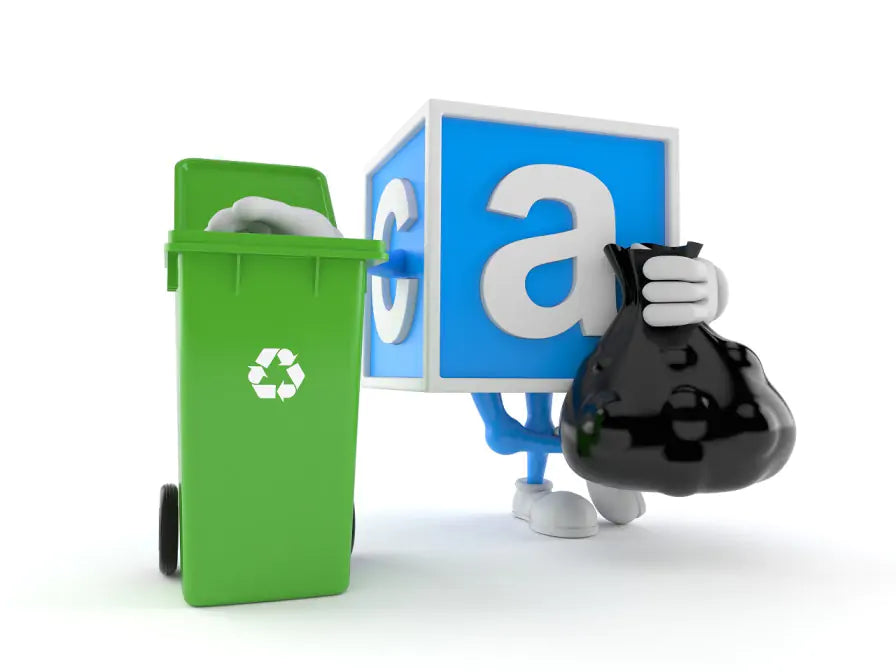 Everything You Ever Wanted to Know About Rubbish from A to Z:
U is for Us.
You've probably seen the headlines about the beauty spots, beaches, and parks being covered in litter as we come out of lockdown, and you might have seen the problem for yourself when you've been out on your travels.
But what have you done about it? Have you shook your head and thought it was terrible, but thought to yourself 'oh well, the council will clear it up anyway.'
That is part of the problem. The litter problem was created by us and it needs to be solved by us. We all have a part to play if we want the places where we live, work, and play to be safe, clean, and pretty.
Here's how we can all be part of a change for the better when it comes to litter.
Don't be a part of the problem
If you head to the beach or park for a picnic, or if you're just wandering through town, make sure you bin your litter or take it home with you. Don't just think that someone else will clean it up. If everyone thought like that, our streets and beauty spots wouldn't be nice places to be at all. Lead by example; change starts with you.
Pick up a piece of litter whenever you're out
If you walk the dog every day or walk to work, take a carrier bag with you and pick up a few pieces of litter on the way. You'll be surprised at the difference it can make and how good it will feel that you've done your bit.
Join a local litter picking group (or set one up)
There are litter picking groups all over the UK, so sign up and help keep the UK tidy. It's a great chance to meet like-minded people and also get some fresh air and exercise. If there are no litter picking groups in your area, why not set one up? Make sure that you seek advice on health and safety from your local council before you start. They might even donate some equipment to your group. Don't forget to adhere to social distancing guidelines too.
Adopt a local area and keep it tidy
You can do this officially or unofficially. Your litter picking group might decide to focus its efforts on a particular local area or you might just decide to keep your street clean and tidy with a few of your friends. Every little helps make a difference.
Plant flowers
Speak to your local council or local community groups about getting some plants put in around your community. Wildflower seeds are also a good option. Research has shown that people are less likely to drop litter when an area is full of pretty blooms.
Be a responsible dog owner
Most dog owners are responsible but there's a minority who aren't; make sure you're not one of them. Carry plastic bags around with you when you walk your dog, and dispose of any waste correctly.
Keep a plastic bag in your car for litter
When you're travelling, keep a plastic bag in the car where you can store any packaging from drinks and snacks until you get home. Remember to put any recyclables in your recycling bin, or even better, take a reusable container for drinks and make up your own sandwiches and snacks before you leave home so you aren't creating any excess waste in the first place.  
Report littering
Littering not only makes an area look unsightly, but it's also a criminal offence. Many local councils have hotlines you can call or online forms you can fill in to report littering offences. Make use of them so the offenders can be caught.
Speak to your local councillor
If litter is a particular problem in your area, it might be an idea to contact your local councillor. They will be able to bring it to the attention of the council who can then direct more cleansing resources to it and step up their anti-littering and enforcement efforts in the area.
Educate your kids about litter
Educating the next generation about litter and its effects on the environment and wildlife is a great place to start. Get them involved in litter picks if they are old enough, and if not, you can even do a mini litter pick in and around your own garden (just make sure they wear gloves). Get them to collect litter in a carrier bag and when they bring it in, ask them whether they think the item can be recycled or put in the waste bin. Talk to them about what can happen to animals because of litter; most kids hate the idea of animals being harmed, especially if they have pets.
Secure your trash
Don't overfill your wheelie bin as you won't be able to close the lid and keep waste secure. If your rubbish is accessible to wildlife like foxes and seagulls, it can end up being strewn all over the street and the same can happen in gusty winds. Make sure all of your bin bags are securely tied and if need be, put a brick or similar on top of your wheelie bin to keep it secure. You can also get wheelie bin lid locks for extra peace of mind.