Metal Bins: What Are My Options?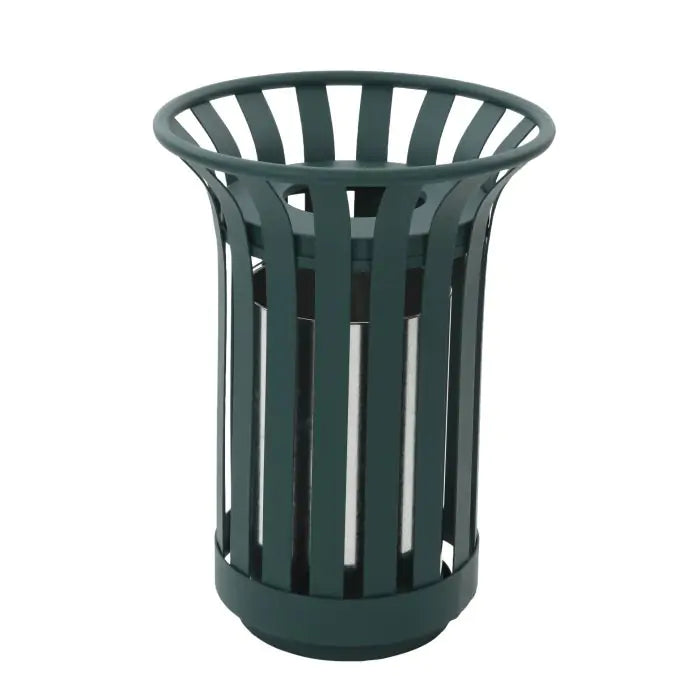 Plastic litter and recycling bins are durable and great value for money. However, let's face it, they often aren't the most stylish of things. If you like your bins robust and as good-looking as they are practical, why not opt for metal bins? Here are just some of our best-selling metal bin options.
Stainless Steel Pedal Bin
A bathroom staple, our best-selling stainless steel pedal bins are a simple, practical choice. Crafted from robust stainless steel, their removable inner bucket makes for easy emptying and cleaning. They're equipped with a foot pedal for hands-free rubbish disposal and come in three sizes to suit your needs.
White Pedal Operated Bin
Like your metal bins to look a little less metal? Our modern and minimalist White Pedal Operated Bin fits in nicely in any kitchen, bathroom, hotel bathroom, or small office space. Its classic white finish means it will complement any interior. Add to that durability, a soft-closing lid, and super easy to clean. Available in three sizes to suit your needs and budget, this bin is a must if you want style and substance.
Mesh Metal Waste Basket
Looking for a classic bin for your home office? Look no further. Our Mesh Metal Waste Basket is durable, low cost, and is perfect for waste paper as well as everyday rubbish. Its generous 15-20-litre capacity means you won't be constantly making trips to empty it. That can only mean more time to finish that important project!
Hailo Trento Oko Trio 27
Need an extra recycling compartment in your bin? The Hailo Trento Oko Trio 27 is one of our best-selling recycling stations. It gives you more recycling capacity but it won't take up too much space because of its slimline design. This bin comes in a variety of colours too, so you can coordinate it with your home or office colour scheme.
Wire Mesh Outdoor Bins
Metal bins make great outdoor bins for so many reasons. Our Wire Mesh Outdoor Bins are no exception. These bins are a perfect choice for busy public areas. Their tough weather-resistant construction protects rubbish from the weather and pests alike. A rubber lid keeps rubbish secure and stops nasty smells from escaping and an integrated bag tie keeps rubbish bags securely in place.
Round Litter and Cigarette Metal Bin
Last but certainly not least in our pick of best-selling metal bins are our stylish Round Litter and Cigarette Bin. Do you manage a public building or have business premises? It can be a struggle to keep communal smoking areas clean and tidy. Not to mention that fire risk is a constant worry. This two-in-one bin combines a 12.5-litre rubbish bin and a stainless steel ashtray to make smoking waste disposal safe and easy. With its integrated metal liner and matt black or matt steel finish, it's a must for building entrances and communal smoking areas.
Seen something you like? There's something to suit every need, location, and budget in our range of metal bins. Want some advice on choosing the perfect bins? Our friendly sales team is on hand to answer your questions. Get in touch at sales@litterbins.co.uk or on 01684 252 212. For more interesting articles on rubbish, bins, and the environment, check out the rest of our blog.