You'll Never Look at Your Wheelie Bin the Same Again!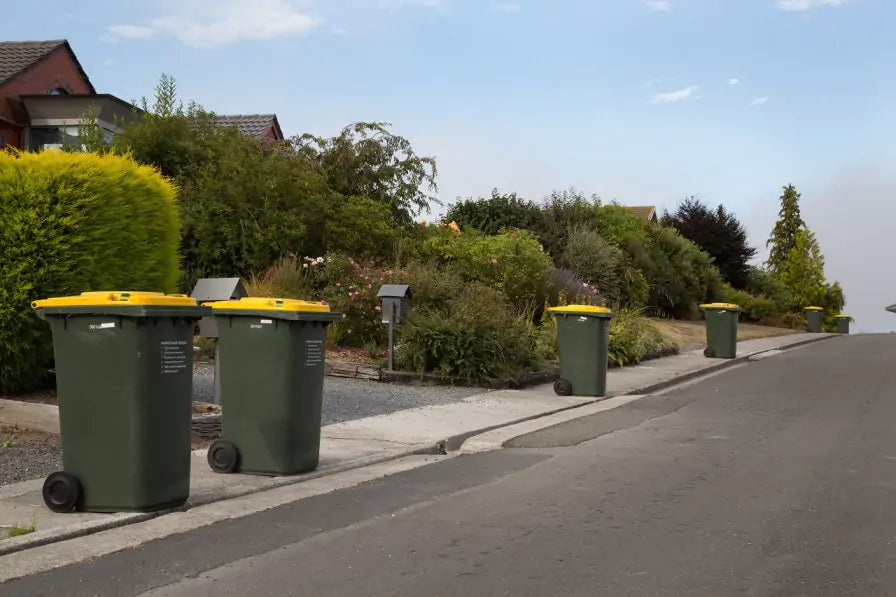 10 Unexpected Uses for Bins 
Bins might not be the most attractive items in the world, but they are practical and extremely useful, and with the right tools and bags of creativity, you can use them in a number of different and unexpected ways to create something truly unique.
Wheelie bins, recycling boxes, and litter bins come in a variety of different sizes and designs, and as they are generally made of tough, weather-resistant plastics, they can be transformed into a wide range of home and garden accessories, modern storage solutions for children's bedrooms, or even a portable bathtub for those warm sunny days!
If you are feeling creative this summer, here are a 10 Unexpected Uses for Bins that you could try out at home…
A Mini Greenhouse: If you don't have the space for a traditional greenhouse, why not use an extra-large plastic recycling bin to give your seedlings and garden plants an early start. Watertight, robust, and suitable for indoor and outdoor use, these modern bins are often supplied with a removable lid that you can remove to tend to your plants, and replace to create a warm, moisture-rich planter in which your garden plants will thrive.
Compost Bin: If the wheels have gone wonky and your wheelie bin has seen better days, don't throw it away, turn it into a Compost Bin instead, and recycle your garden and vegetable waste the eco-friendly way with your very own wheelie bin composter.  Easy to build, you simply need a wheelie bin, some general household tools, a couple of hinges, and some filters to promote airflow. 
Simply cut out two holes on each side of the bin for the air filters, cut out a compost removal flap a few inches from the base of the bin (reattaching the flap with the hinges), and drill holes in the lid for added circulation. Voila, you have your very own compost bin!
A Storage Solution: If your garage or garden shed is cluttered with sports equipment, Christmas decorations, old children's toys, and regular household bric-a-brac, why not declutter your home with a selection of large plastic dustbins. Available in a variety of bright colours to compliment both indoor and outdoor bins locations, these great value bins will keep the contents dry, clean, dust-free, and out of sight until you need them again.
Pet Food Storage: Plastic bins are perfect for storing dry pet foods, and if you are limited on floor space, you could invest in a selection of stackable containers that will keep your pet's food dry, insect free, and as fresh as the proverbial daisy.
A Wheelie Bin Bathtub: If we are to believe the weatherman, the UK is heading for its hottest summer on record in 2016, so prepare for the heatwave with your very own wheelie bin bathtub. Simply take a brand new wheelie bin, fill it with water, and jump on in! Oh, and don't worry about looking silly, Scotland's Rugby Team use wheelie bins to take ice baths all the time, and if it's good enough for them, well, what can we say!
A Go Kart: Have some fun with the kids this summer by transforming your old wheelie bin into a racing Go Kart.  Easy to build, you simply cut the bin in half, keeping the base, wheels, and one full side intact, add a support at what would have been the top part of the bin, secure a front set of wheels, add a steering cord, and head on down to your local park for some serious karting action!
Make Winter Feeders for Cattle: Keeping hay dry during the wet winters months in no easy task, but students from East Riding College came up with the innovative idea of turning old wheelie bins into winter feeders for outdoor paddocks. By simply cutting a large access hole in the base of the bin, they managed to transform an old receptacle into something much more useful.

A Sound System: Take your favourite music with you wherever you go with your very own wheelie bin sound system.  All you need is a wheelie bin, some speakers, a mixer, and some solar panels to create your own portable music system.
A Fancy Dress Costume: Take your fancy dress costume to the next level by transforming a regular dustbin or wheelie bin into a Minion, a Dalek, or perhaps your favourite SpongeBob character. 

A Beer Bin: Take an old (but clean) wheelie bin, drill a hole for the pipes, place a beer barrel inside, install a beer tap on top of the lid, connect everything together, and there you have it, a portable beer bin for garden parties and BBQs.  Some might say this is the best way to recycle an old bin, and we would have to say, cheers to that!