10 Ways to Waste Less in 2021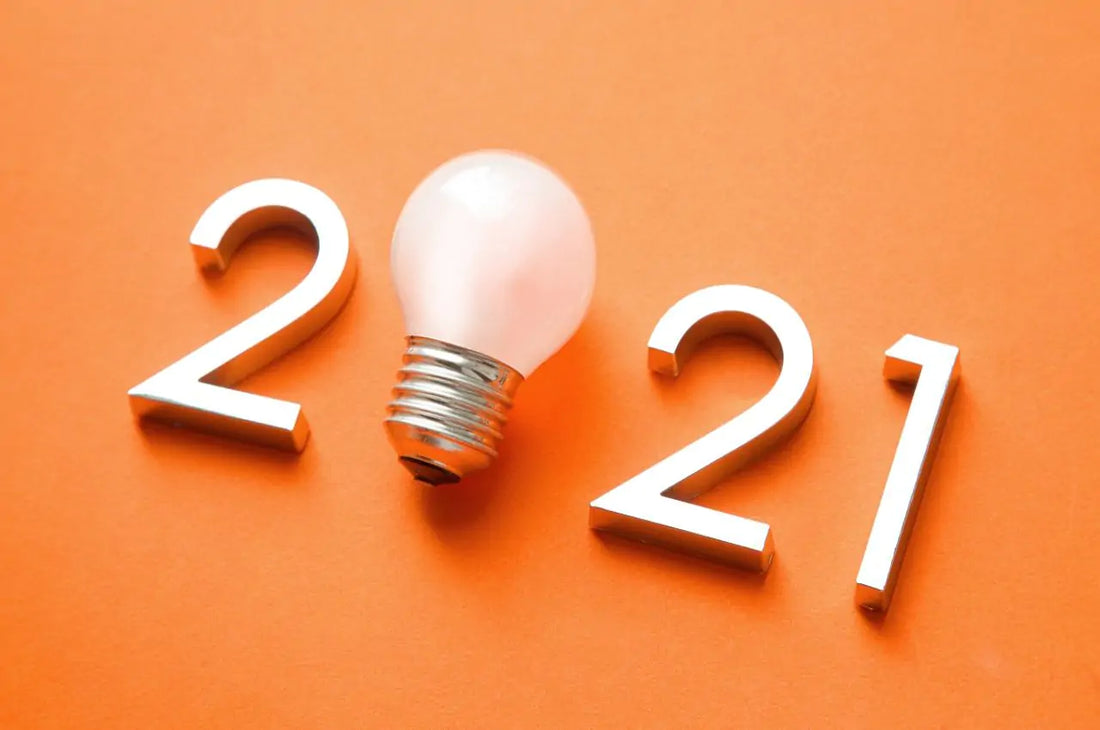 10 Ways to Waste Less in 2021
What are your new year's resolutions for 2021?
Well if you fancy yourself as a bit of an eco-warrior, you might make a resolution that will do the planet some good, as well as your pocket.
Of all of the pressing environmental issues we have to contend with, plastic waste is one of the biggest concerns, especially single-use plastic.
In fact, a YouGov survey found that most people in Britain are trying to cut down on plastic, 46% feel guilty about the amount of plastic they use, and 82% are trying to reduce the amount they throw away.
Will you be one of the 82% this new year?
Here are 10 ways to waste less in 2021.
Switch to reusable water bottles
Over 7 billion plastic bottles are consumed in the UK every year, and even though they are completely recyclable, many are discarded as litter or end up in landfill, wasting precious resources, harming wildlife, and polluting the planet.
Ditto with coffee cups
We drink our way through 7 million disposable coffee cups every day in the UK, and hardly any of these are recycled because of the inherent difficulties in recycling mixed materials. The good news is that the big coffee chains like Costa and Starbucks offer discounts on drinks if you take a reusable cup in with you. How is that for an incentive, Pumpkin Spice latte, anyone?
Make your lunch at home
Grabbing a packet of crisps, sandwich, and bottle of water might be convenient when you're on your lunch break, but it creates so much waste. Making your lunch at home and packing it in a reusable box can reduce waste not to mention saving you money. Those every day meal deals soon add up.
Carry a bag with you everywhere
Rather than getting another plastic bag to add to your vast collection at home because you forget to take one with you to the supermarket, strategically place them so you never forget to take one with you. Keep one in the car, one in your bag, or one in a place where you won't miss it on the way out of the door. You could always invest in a reusable shopper too instead of relying on plastic.
Try an alternative to disposable razors
Disposable razors are currently not recyclable so they end up in landfill, creating a lot of waste. And they're certainly not cheap either. Alternatives like double-edge safety razors are a cost-effective and more environmentally-friendly bet (they'll last a lifetime if you look after them). They'll also give you a closer shave.
Make your beauty regime all about soap
If you're a big fan of products, you've probably realised how much packaging comes with them, especially plastic. Why not switch to soap? And no, we don't mean being a cheapskate and using soap for all your beauty needs, but many of our usually packaged in plastic products like shampoo and face cleansers are now available in bar form. All the benefits, minus the packaging.
Ditch the clingfilm
Clingfilm might be convenient, but it's terrible for the environment. It's single-use and impossible to recycle. Why not try some reusable food wraps? They last for about a year so they'll save you money, not to mention keeping loads of single-use plastic out of the environment
Invest in a reusable straw
Having a straw with a drink is not always necessary, but you might fancy one with your Christmas or New Year cocktails, just don't make it a plastic one. Earlier this year, the government finally issued a ban on plastic straws except in very limited circumstances. Invest in a bamboo or stainless steel straw if you really want to use one.
Constantly scribbling away for school or work? Invest in a refillable pen
Admit it, how many ballpoint pens are in your desk drawer right now? How many of them actually still work? You can prevent desk clutter and reduce plastic waste by investing in a refillable pen.
Say no to plastic cutlery
Once the preserve of birthday and garden parties, disposable cutlery is being increasingly ditched in favour of reusable alternatives because of the amount of waste it creates.
How many of these easy environmentally-friendly swaps will you try in the new year?
Here's to less waste in 2021!