All That Glitters is Bad for the Environment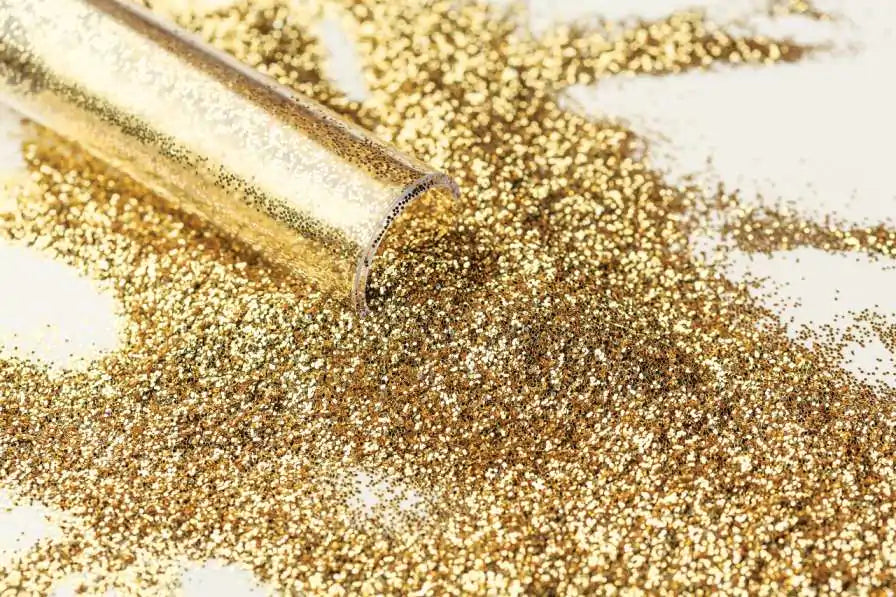 All That Glitters Is Bad for the Environment  
Glitter. You would have seen plenty of it over the festive season on Christmas cards and wrapping paper, but although it looks pretty, it can be bad for the environment. Standard glitter is made from plastic and if it finds its way into the environment, it can take a staggering 450 years to break down. And forget about recycling it. Your local kerbside recycling service won't accept it because it's too hard to recycle.
But one Australian lawyer has co-founded a biodegradable glitter company after discovering that the glitter they used to decorate their faces and bodies at music festivals was so bad for the environment.
The company, Space Vivian, sells biodegradable glitter online for the face and body and it's made from eucalyptus mulch so it will appeal to festival fans who are environmentally-conscious. The tubs of glitter cost $11 each and have fun names like "All that glitters is glitter," and even preschool establishments have been buying it for use in crafts.
All that glitters is not gold
Scientists have called for glitter to be banned as it's technically a microplastic, and these cause havoc when they get into the environment. Microplastics are fragments of plastic which are less than 5 millimetres in length. Their microscopic size means that they are often eaten by marine animals. One study found that there are microplastics found in around 1/3 of the fish we catch in the UK.
While the government has issued a ban on the use of microbeads, glitter is not banned and remains in a wide range of products, including cosmetic glitters. The worst thing is, many people don't even know that glitter is made from plastic.
Glitter is made from PET, a hormone-disrupting plastic
Glitter is made from aluminium and a plastic known as PET, which can release hormone-disrupting chemicals when it breaks down. PET has also been linked to some cancers and neurological conditions.
A Defra spokesperson said that glitter would be covered by the microbead ban if it was an ingredient in rinse-off cosmetic products but otherwise it would not.
The race is on the find an alternative to glitter, and the eco-conscious cosmetics company Lush has replaced glitter in its products with a biodegradable alternative.
The Marine Conservation Society welcomed this move, saying that it sends out a message to customers that they should make the right choice.