Be Proud of Your Bin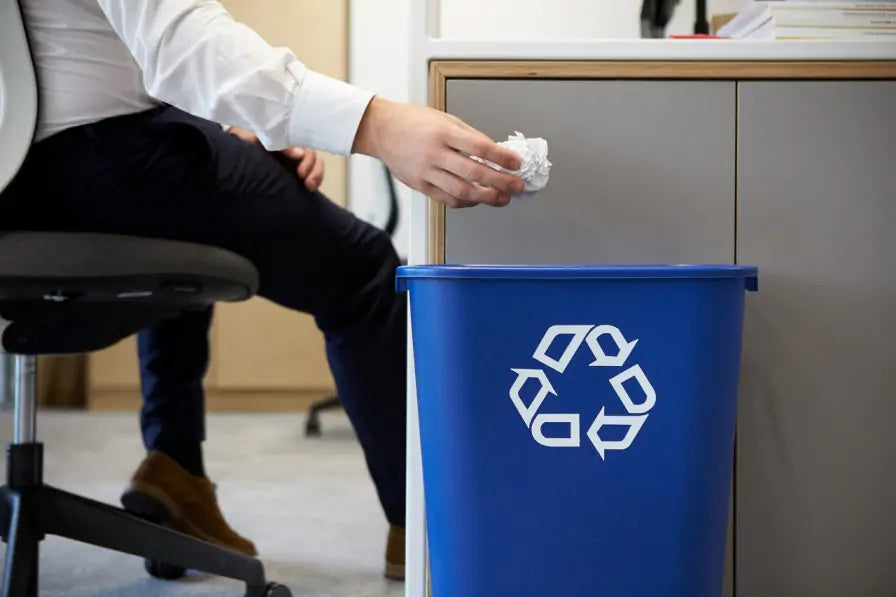 Be Proud of Your Bin
How (and why) to make your bin a welcome feature in your home
Undercounter bins, bin cupboards, bin doors…we're so used to thinking of new ways to hide bins that we end up sacrificing our space, time, and sanity in the process!
Isn't it about time we just accepted bins and made them a feature instead of an embarrassment?
Simplehuman and Brabantia think so. For years they've been leading the war on ugly bins, creating waste solutions that perfectly balance form and function. If your bin doesn't attract compliments and envious comments (yes, really!) from your visitors, it's time for an update.
Think about the practical aspects first
But having a feature bin in your home or office isn't simply about style over substance. Your first priority should always be practical elements: does the bin fit the space? Does it have an open/close mechanism you like? Does it have multiple compartments? Do you even need multiple compartments? Consider what you do and don't like about your current bin - maybe it's easy to clean or seems to need emptying constantly – so you have a clear idea of what you're looking for.
Selecting a feature bin
Next it's time to move on to the fun part – the style! A premium bin will last you a lifetime, and picking a neutral colour will ensure it fits with any colour scheme changes you make or any house or office moves you go through. Silver is one of the most popular choices for this reason, and many bins are available in both shiny chrome and matte brushed silver options to cater for all preferences.
It may not be something you've considered before, but the shape of your bin can make a big difference to how it looks in the space. Cylindrical bins demand attention, whereas rectangular bins are great for corner spaces. For offices and young families, a cylindrical bin is a subtle but effective way of reminding people to clear up after themselves. If you're selling your home, a premium bin looks great to potential buyers and has the added advantage of being something you can easily take with you.
Positioning your feature bin
The placement of your bin is also something that will affect your final decision, so it's essential to think about it in context, i.e. where it will sit in the room and how that affects its appearance and use.
If you want an easily accessible refuse option, but you don't want it to dominate your kitchen or office, selecting a smaller capacity bin can help (and ensures it gets emptied regularly!).
By carefully utilising the space you have, you can control how much your bin dominates. For example, placing it around a corner softens its appearance and makes it a subtle feature, whereas placing it near an entrance or next to something large or frequently used (such as a fridge freezer) is an instant attention-grabber.
Once you've selected your bin, display it with pride and forget about hiding it out of sight or being embarrassed when visitors arrive. Check out our range of stylish, practical bins for your kitchen or office and create a new feature today.