'Big Brand' Litter is the Most Common Litter on Beaches and in Rivers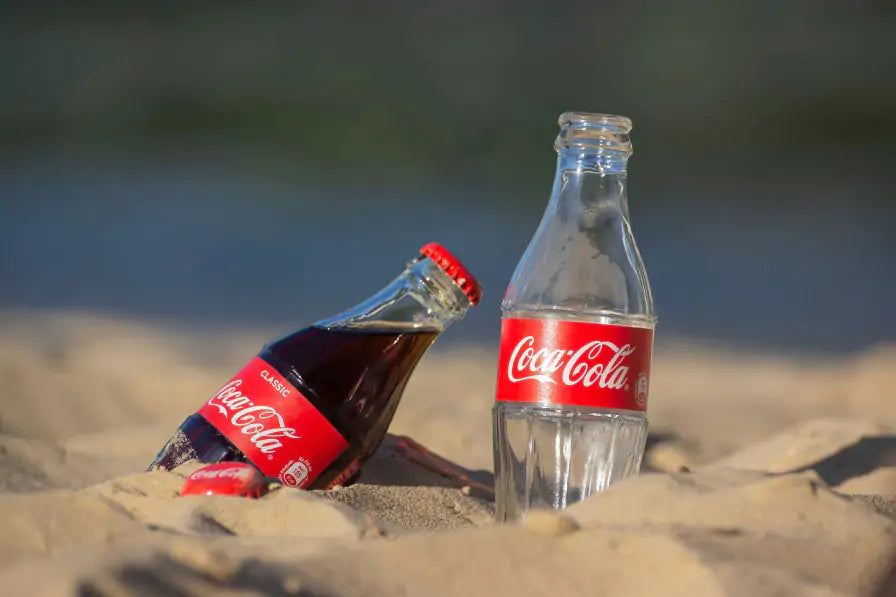 'Big Brand' Litter is the Most Common Litter on Beaches and in Rivers
A report commissioned by the environmental charity Surfers Against Sewage has found that most of the litter found on the UK's beaches and in rivers is produced by major food and drinks companies like Coca-Cola and PepsiCo.
Out of 49,000 pieces of litter collected in a big clean up last month, 20,000 pieces were produced by big brands. Over 15% of the litter had Coca-Cola branding, and over 10% was produced by PepsiCo. Other companies whose litter was prevalent during the clean up included McDonalds, Nestle, Suntory and Mars. Items like cotton buds, cigarette butts, and baby wipes were also depressingly still very visible.
According to the report, litter from 50 of the biggest food, beverage, fast food, consumer products, confectionery, tobacco, and snacks companies makes up most of the waste that is found during large scale clean-ups.
Coca-Cola 'committed to sustainability'
Coca-Cola hit back in response to the report saying that it had a long-standing commitment to sustainability. A spokesperson for the company said that it didn't want to see any of its packaging end up as litter on land or in the ocean and added that it's one of few companies that publish the amount of packaging it uses.
The company has committed to collecting and recycling a bottle or can for every one it sells as part of its #WorldWithoutWaste initiative. In Britain, all of the company's bottles and cans are already 100% recyclable and the company says its goal is to use the power of its brand to encourage people to recycle more and call for reform of the producer responsibility system in the UK.
PepsiCo working towards recyclable and compostable packaging
A PepsiCo spokesman said that the company shares concerns about litter in rivers and on beaches. He added that transparency at each stage of the waste and recycling chain is important.
The company will be disclosing how much plastic packaging they use globally later this year and it continues to work towards making all packaging 100% recyclable, compostable, or biodegradable.
Surfers Against Sewage's report is not the only recent damning environmental report. The Plastic Rivers report from Earthwatch Europe and Plastic Oceans UK found that plastic bottles make up 14% of all plastic found in Europe's freshwater.