Broadcast from the Bins 10th April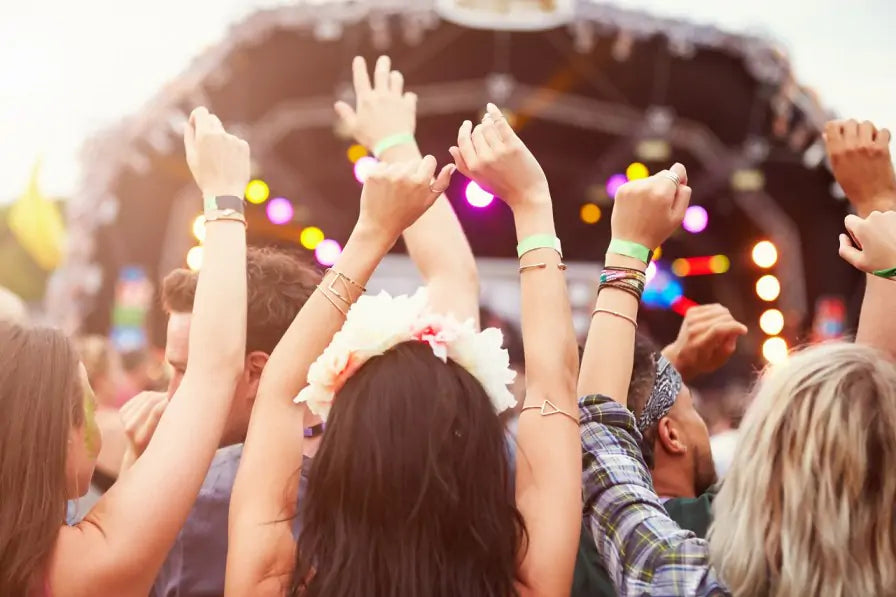 The Move Towards Greener Music Festivals
We are all used to seeing the rubbish and general mess that's left on the site of live music festivals around the UK. Revellers are too caught up in having a good time to remember to bin or take home their rubbish it seems. But there are some festivals that are bucking the trend, and they have gone further than just cutting the amount of rubbish.
UK festivals that have gone green
The Sunrise Celebration in Somerset takes place in August. It uses 100% renewable energy, and solar powered showers. The organisers are now advising its sister festival, The Big Chill on how to be equally as eco-friendly. Both festivals were awarded a Green Festival Award last year, and to meet the criteria, organisers have to demonstrate that they promote travel to the site on public transport, that they have taken measures to reduce waste and pollution, that there are facilities for recycling onsite, and that steps have been taken to protect wildlife.
The Big Session Festival in Leicester, which happens in June, and the Summer Sundae Weekender, which happens in August also won Green Festival Awards. They will be recycling plastic bottles, cardboard, paper and glass, and pints will be served in compostable glasses. Revellers will also be offered free energy-saving lightbulbs.
The Croissant Neuf Summer Party bills is a completely solar powered live music event, and the PA system runs on the sun's energy.
The well-known Creamfields festival has linked up with Liftshare.com to promote car-sharing to the event and there will be a bar that is completely run on wind turbines.
Case Study: The Bubble Festival in Malta
An annual music and arts festival managed to save almost 1.5 tonnes of waste from ending up in landfill. 
Organisers used recyclable cups and plates, and encouraged visitors to buy beer on tap rather than in cans. None of the waste generated went to landfill.
There are waste separation points on site, so that glass, paper, plastic, and metal can be sorted at source. Even organic waste was separated and sent off to be burned and used as fuel.
The festival has grown in the 5 years it has been running, and the organisers remain committed to promoting sustainability and raising money for charity.
The 'leave no trace' policy
The festival has a 'leave no trace' policy which has led the organisers to come up with more ways of reducing the festival's footprint.
During last year's festival, the organisers reduced the number of aluminium cans used by 70 per cent by serving beer on tap and portable ashtrays were handed out to visitors, so that there were less cigarette butts to clean up afterwards. They plan to introduce a reusable water bottle system next to completely eliminate the use of plastic.