Broadcast from the Bins 22nd May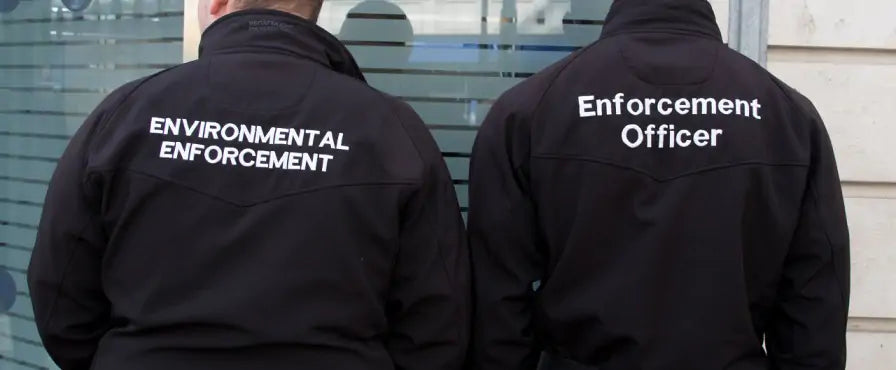 Broadcast from the Bins 22nd May
The Litter Police
The cost of clearing up litter in Britain was over £1bn last year, according to the campaign group Keep Britain Tidy.
Littering is a crime, and cash-strapped councils are turning to private companies to enforce the Environmental Protection Act.
One such company, Kingdom, based in Cheshire, has 28 contracts with local authorities and makes around £9 million per year in profit from fines, which it often splits with councils.
Who are Kingdom?
Enforcement officers working for Kingdom are paid a competency allowance after every 4 fines they issue, so there are concerns that this will mean that it is in their interest to fine people wherever they can.
Fines for nothing?
The number of fines issued for littering has risen from 727 to more than 140,000 in England and Wales over the last 10 years. Some of the more recent fines that have been handed out have been criticised for being over the top. Here are some examples:
-A market trader from Hertfordshire was given a fixed penalty notice for dropping a small piece of orange peel, even though he picked it up.
-A retired civil servant from West London was fined for pouring coffee down a drain, but this was overturned.
-A Pilates teacher from Ealing was given a fine for fly-tipping when she accidentally put her recycling out on the wrong day over the Christmas holidays.
-Other slightly crazy examples include a woman who was fined for throwing a piece of Christmas cake to a squirrel in a churchyard in Kent, and a woman who was fined £50 for throwing leftovers to a pigeon in Swansea.
Are there any benefits involved in enforcement?
The deterrent of fines means that people may be less likely to litter, and it is more cost effective for councils who are faced with funding cuts to prevent littering rather than pay to clear it up. However, common sense should prevail when fines are given out, and if someone gets a fixed penalty, it should be for a clear case of littering or fly-tipping, not feeding some birds!