Police in Cheshire Propose Using Dashcams to Catch Litter Louts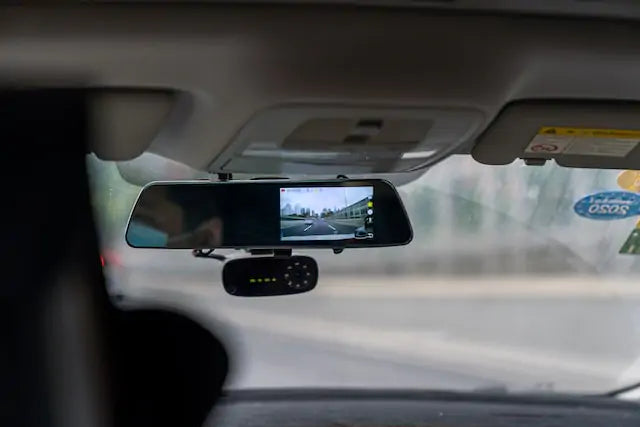 Police in Cheshire Propose
Using Dashcams to Catch Litter Louts
Police chiefs in Cheshire have proposed using dashcam footage to catch litter louts. The proposal was raised at a public meeting last week. The original discussion was about the role of the cameras in getting evidence in the case of road traffic accidents, but it extended to suggestions that the cameras could help catch people who throw litter from their vehicles.
The enforcement of litter fines is the responsibility of local authorities, though the police have stated that if they were able to capture any footage of someone littering, they would pass the information to the local authority.
The issue came to light because of concerns that customers coming from a local McDonald's restaurant have been seen throwing rubbish from their vehicles. McDonald's issued a statement saying that they want to be a good neighbour in the communities in which they operate, and they highlighted their support for various Keep Britain Tidy campaigns around the country. The chain also carries out regular litter picks around their premises.
The council are urging members of the public to report any incidences of littering, which is classed as an anti-social behaviour. They added that photographs or videos that catch the perpetrators in the act can help bring about successful prosecutions.
What can YOU do about litter?
Litter is everyone's business. From individuals, to businesses, and right up to the government, everyone should take responsibility for their actions. Here are some easy steps you can take to help tackle the litter problem.
Always keep a bag in your car for litter so you can take it home if you can't find a bin.

If you see litter, pick it up.

If you're a smoker, consider investing in a portable ashtray.

Be a responsible pet owner and dispose of dog waste properly.

Make sure your wheelie bin lid is secure when putting your bins out for collection.

Secure all bags so that rubbish doesn't tip out or get blown around.

If you own a business, make sure there are plenty of bins available for staff and customers to dispose of rubbish. Educate your staff about the importance of keeping the workplace clean and safe.

If you organise events like festivals or concerts, make sure there are enough bins where people who are attending can dispose of waste, especially in areas where food is bought or served.