Drinks Can in Sheep's Mouth Highlights the Blight of Rural Litter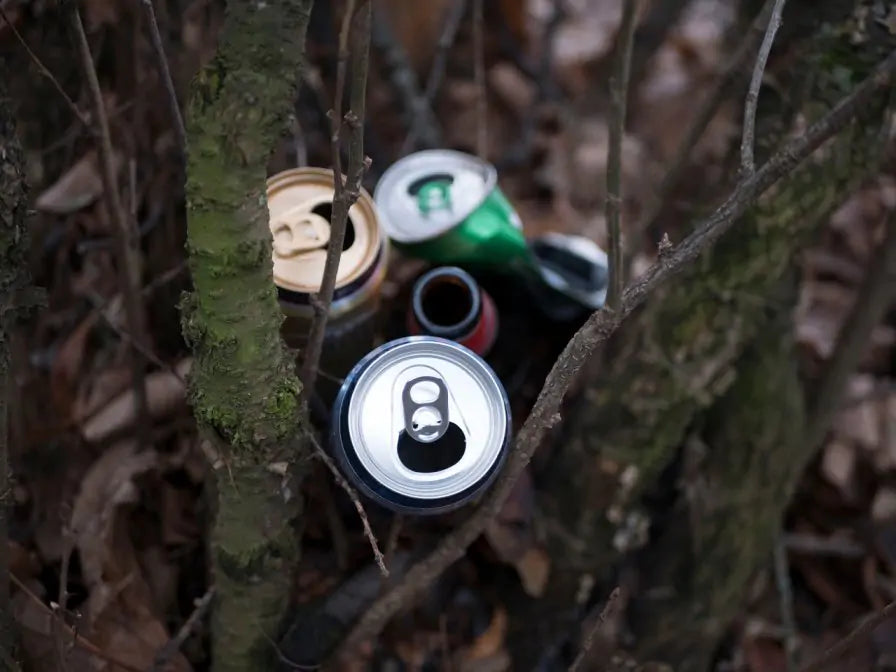 Drinks Can in Sheep's Mouth Highlights the Blight of Rural Litter
When you think about litter, maybe you think of rubbish lying in the streets or fly-tipping in urban alleyways, but it's not just rubbish in our towns and cities that we need to be concerned about.
Images shared on social media recently highlighted the problem of litter in our countryside. A sheep was found with a drinks can stuck in its mouth. The owner was notified and was able to remove the can. The incident happened in the Scottish Highlands, where farmers say it's not the first problem they've had with rubbish.
An officer for the Scottish Wildlife Trust said that people need to bin their rubbish and added that the sheep was fortunate but other wildlife might not be so lucky.
The Scottish Wildlife Trust said that it wants to highlight the risks that rubbish poses to animals, especially in remote spots where there might not be people around to help a wounded or trapped animal. There are sadly plenty of stories of animals being harmed by litter, including one of a farmer who had to save a calf from choking to death on a 5ft birthday balloon back in June. The Balloon had drifted all the way from Belfast before landing on the farm in Dumfries and Galloway.
How can you help keep the countryside tidy?
The countryside is beautiful. It's perfect for a hike, a family stroll, a picnic, or walking your dog, but we shouldn't take it for granted. We need to do everything we can to keep our beautiful green spaces tidy.
Take your rubbish home
Don't discard your snack and crisp wrappers or your plastic drinks bottles, take them home with you if there's not a bin nearby.
Reduce the amount of packaging you take with you
If you're having a picnic, take sandwiches, fruit, and crisps in reusable plastic boxes rather than wrapping them in clingfilm. Use a refillable water bottle instead of opting for plastic, and when it comes to single-use plastic, avoid it wherever you can.
Pick up litter
While you're exploring the countryside, stop and pick up any crisp packets, pop bottles, or anything else you might see lying in verges or under hedgerows. Take a pair of gloves and a bag with you to put the litter in. Every little helps. Imagine if everyone who visited the countryside picked up just a few pieces of litter.
Join a litter pick near you, or organise one!
If you live in a rural area, there are always organised litter picks going on, and if there aren't, you can always take the lead and organise one of your own. It's a great thing for community spirit and for getting the kids involved-they are the future, after all!
The Campaign to Protect Rural England runs a countryside clean up event called Green Clean which runs throughout September.
Support an anti-litter campaign
Supporting organisations like the Campaign to Protect Rural England and Keep Britain Tidy is a great way to do your bit to tackle litter. Organisations like these campaign for, and research, proven solutions to tackle litter.