Fighting Litter Around the UK: Lockdown Litter Heroes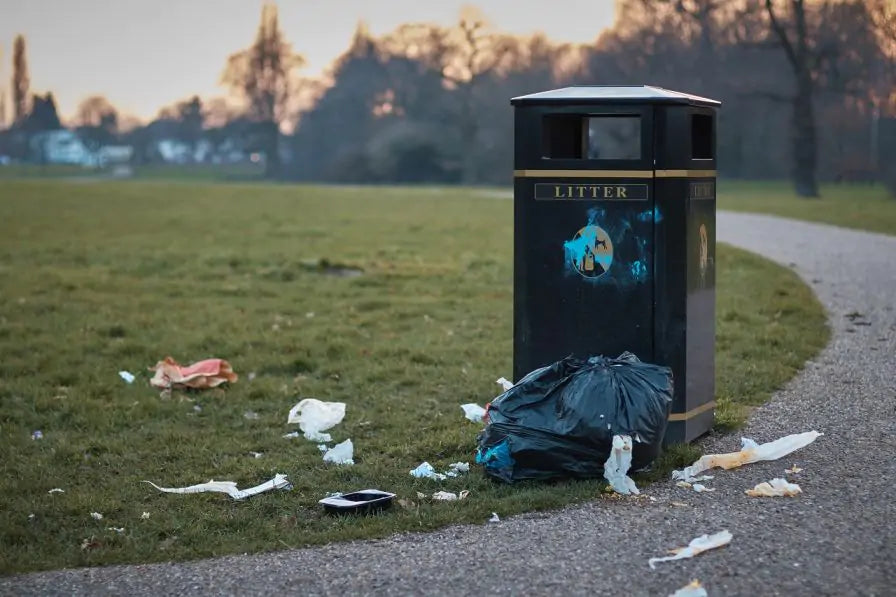 Fighting Litter Around the UK: Lockdown Litter Heroes
How are you spending your time in lockdown? These good Samaritans are spending their daily exercise hour to pick litter and do their bit for their community. Here are just some of the lockdown litter heroes from around the UK.
Jasmine Rose, Salford
A 12-year-old girl from Salford has been using her daily exercise to pick litter in the area around her home. She became inspired to do her bit after watching 100-year-old Captain Tom Moore doing 100 laps of his garden to raise money for the NHS.
She noticed that there was more litter on the ground in her local area than usual, so she wanted to do something to help. As well as cleaning up her community she is keeping fit; each time she picks up a  piece of litter, she does a star jump or press up.
Her dad said she manages to collect around four bags of litter each day and she wears a mask and gloves when she is out. He did say the family's bins are full of carrier bags of waste but add that he is so proud of his daughter.
The youngster is raising funds for the NHS with her litter picks. If you'd like to make a donation, click here.
Jen Boraston, Worcestershire
A woman from Warndon Villages in Worcestershire is using the extra time she has during lockdown to pick litter around her community. Jen Boraston said that she was fed up with seeing so much litter when she was walking her dog and decided to do something about it.
She was an avid group litter picker before the lockdown, but as group picks can't go ahead at the moment, she heads out on her own to do her bit. She is encouraging other people to use their daily exercise time to do the same and said that taking a bag out with you and picking up even just a few bits of rubbish per day can make a difference.
A spokesman for Worcestershire County Council thanked everyone who is getting out and doing their bit and setting a good example for others. He went on to hail litter pickers as a "light at a very dark time."
Ollie Kidd, Grimsby
A youngster has started a campaign to stop people littering and fly-tipping in his village. He may only be 7 years old, but Ollie Kidd has strong feelings towards litter and its effects. A walk in the countryside with his mum sparked the idea for his campaign when he saw that a fridge had been fly-tipped in a field. Worried about the impact that things like this could have on wildlife, he went home and starting making posters to put up around his village, warning people not to litter or dump rubbish.  
His mum said that he is enjoying walks in the countryside with her during the lockdown and that he loves to spot the local wildlife like deer, wild rabbits, and pheasants. She said that he was upset when he saw the fly-tipped rubbish as it could have potentially harmed the animals.
Local residents have praised Ollie for this thoughtfulness and Ollie himself said he wanted to make people see that littering is wrong because it's not fair on the animals or other people.
Meghan Batty, Lincoln
A woman who is on furlough from work is using her time to clean up litter around her local community. While she was out doing her daily exercise, she was shocked by the amount of litter she saw and she decided to do something about it. She said she saw large amounts of rubbish lying on roadsides and in bushes, so she went out and bought a litter picker and started picking up litter every day.
She told her friends about what she was doing and they suggested that she make people aware of the litter problem on social media. After she did just that, other people started their own cleanup efforts.
Meghan has collected so much rubbish that she had to call on family and friends and ask if she could put some in their bins as hers soon became full.
Speaking about what she finds when she is out picking litter, she said that on a recent outing, she found an entire dismantled car, drinks cans that are so old that the brand doesn't exist anymore, and bizarrely, two pairs of jeans in a washing up bowl.
Cigarette butts are also a problem and she said she could spend the entire time collecting those alone, there are that many.
She said that even when she returns to work, she intends to carry on litter picking.
Why not spend your daily exercise doing something good? It might even start an environmentally friendly new hobby and encourage others to do their bit as well.