Is it the Final Straw for Single-Use Plastic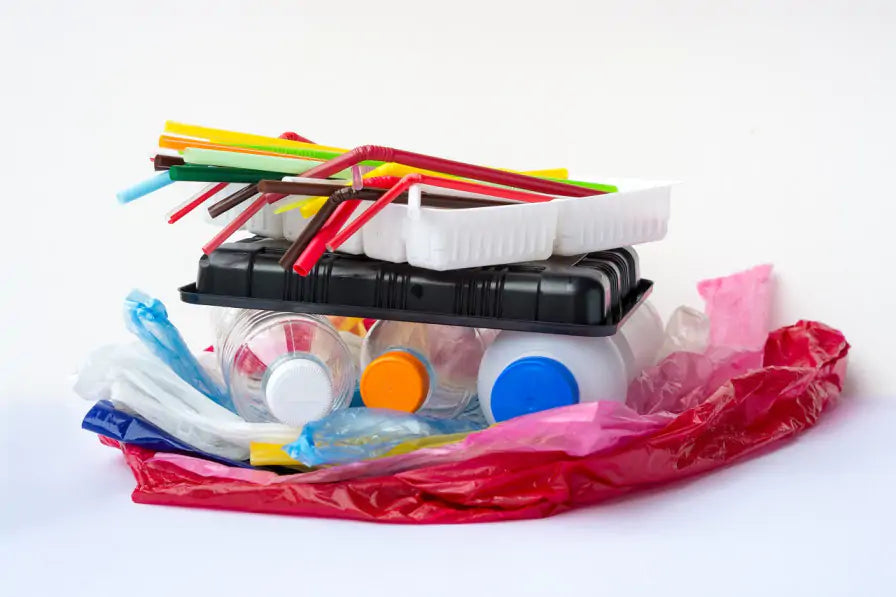 Is it the Final Straw for Single-Use Plastic?
Pubs across the UK are reducing the amount of plastic drinking straws they hand out as the campaign against single-use plastic gathers pace.
The huge chain JD Wetherspoon have stopped automatically putting straws in drinks and they're moving to eco-friendly paper straws by the end of this year.
Another chain, All Bar One has also promised to cut straw usage by a third.
A campaign called Refuse the Straw which began in the US is encouraging UK pubs and restaurants to stop using plastic straws, which take an age to decompose and end up on our beaches and in our waters, polluting the environment and harming wildlife.
What's the problem with plastic straws?
Most straws are made from plastics like polypropylene and polystyrene which can take hundreds of years to decompose. This means that straws, and other items made from the same materials like coffee cup lids end up in landfill or in our oceans. Plastic can be incinerated, but they release toxic chemicals called dioxins into the air, which affect our health, the health of wildlife, and the health of the planet as a whole.
It's a scary thought, but every piece of plastic that has ever been made is probably still present in our environment in some capacity, as it simply does not degrade.
How can we tackle the problem?
The chief executive of the UK Recycling Association recommends that bars and restaurants should stop automatically offering customers straws in their drinks. They could also invest in paper straws, which require an initial financial outlay, but they're so much better for the environment.
But some in the recycling and waste industry think that the plans need to go even further and suggest that a 5p charge should be levied on straws, just as it was for plastic bags.
Do more
The increasing awareness of how wasteful items like plastic straws are will surely open up discussions about other single-use items, and what alternatives there are. You can do your bit by refusing a straw when you go to a bar or restaurant and looking for opportunities to use alternatives to plastic in your everyday life. It might be difficult at first, but it is possible.
Plastic replaced materials like wood and metal because it's cheap, lightweight, and durable, but now, unfortunately, it's those exact qualities that make it so damaging to our environment.