The Global Fight Against Litter - Keep Northern Ireland Beautiful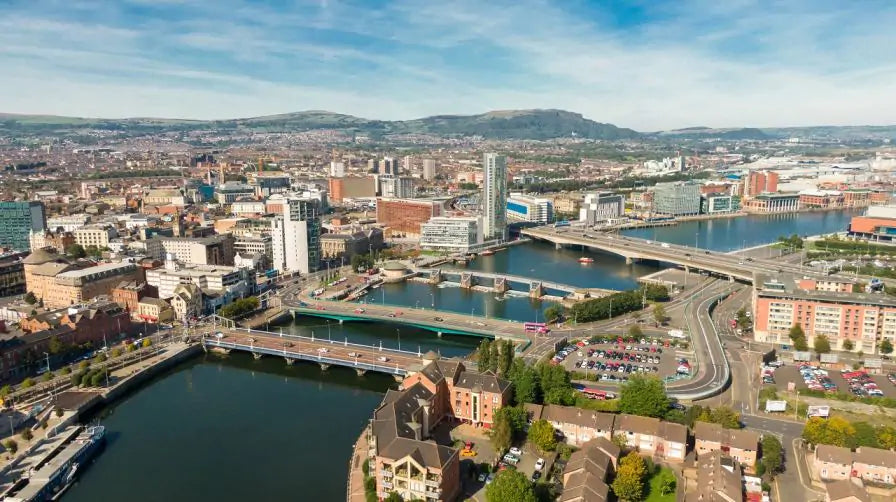 The Global Fight Against Litter
Keep Northern Ireland Beautiful
Keep Northern Ireland Beautiful is a charity that campaigns to change attitudes towards litter and environmental issues in general.
They do this by monitoring the current situation, so they have evidence on which to build effective campaigns, they engage with school children, carry out media campaigns, and build relationships with community groups and volunteers to empower them to look after the area they live in.
Their campaigns have the support of the national government, local authorities, and the tourist board.
Their history
The charity dates back to 1954, when the Women's Institute started an anti-litter campaign. Since then, many successful campaigns have been run, and supported by celebrities, including ABBA! They are part of the European Litter Prevention Association, which aims to organise a Europe wide response to litter prevention.
The important work they do
Eco-Schools
The Eco-Schools programme helps to develop environmental awareness among children, and does it in an interactive way, by linking it with their learning. The programme involves everyone at the school, including teachers and parents. The hope is that children, parents, and teachers will take what they have learned and adopt responsible and sustainable behaviours out in their local community and at home.
There are now over 1160 schools involved in the programme; this is every school in Northern Ireland. The country was the first to achieve 100% enrolment, and the first country to award one of their schools the prestigious 'Green flag' of excellence.
The programme was developed in 1994, and now has a global reach. In Northern Ireland, the scheme is supported by the Department of the Environment and most local councils.
The Clean Coast Programme
The Clean Coast Programme is sponsored by Coca-Cola and supports local people who want to work to keep their coastline and waterways free of litter and pollution. The programme includes a week of clean up events and other activities on beaches and inland waterways.
Live Here Love Here
This campaign focuses on improving the local environment, and restoring people's sense of pride in their local area. The campaign is supported by the Department of the Environment, Tourism Northern Ireland, Keep Northern Ireland Beautiful, and various borough councils.
Live Here Love Here provides people with the opportunity to get involved in local litter picks, clean ups, or it just encourages people to just show their support, without necessarily having to get their hands dirty!
Environment
The organisation works across a number of areas to put action plans in place to clean up and protect the environment. The carry out assessments of how clean streets or other public places are, and they clean up and recognise the work of people who work hard to keep beaches and parks clean, and offer awards for cleanliness, such as the Green Flag (for parks), and the Blue Flag (for clean beaches).
They offer 'Green Business Awards' to businesses of all sizes who assess and reduce the impact of their operations on their local area, and the wider environment