Litter Pickers Around The Country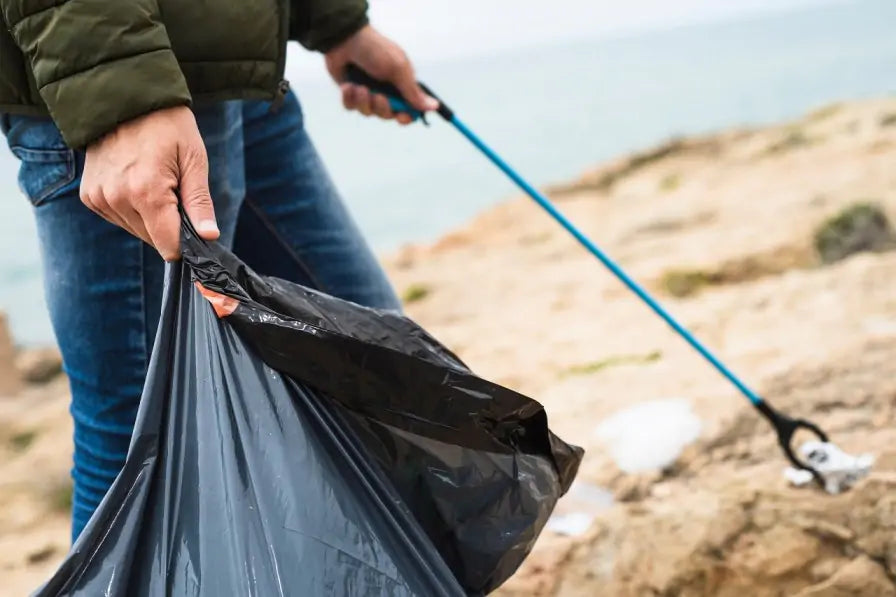 Litter Pickers Around the Country Do Their Bit to Keep Britain Tidy
The recent Great British Spring Clean saw a whole host of litter picking events being organised up and down the country. The turnout and success of the events clearly demonstrate that people recognise that litter is an increasing problem, and that they want to look after the areas they live in. Here are just some of the successful events that were run;
Staffordshire
50 Villagers in the village of Bagnall held a litter pick to keep their local area tidy. Staffordshire Council sent an officer to provide support to the event, and they also provided volunteers with waste pickers, sacks, and high-visibility vests. The local council and local businesses also held events to clear areas near local beauty spots.
Read more at http://www.leek-news.co.uk/villagers-pick-a-day/story-30201490-detail/story.html#zQKrH2cAeL85MqY1.99
Sussex
44 people took part in an annual litter event in Worthing. They collected an impressive 72 bags of rubbish, and some items which were too large or bulky to be put in bags. Volunteers have been doing an annual litter pick for the last 7 years, and the ages of those involved has ranged from infants right the way up to people in their 80's. The bags of litter are taken to a collection point and then it is taken away by the council.
Hampshire
Parish councillors and local families turned out in force for a big litter pick in the village of Liphook in Hampshire. Volunteers collected a huge amount of rubbish in just a few hours, and all the main roads in and around the villages were cleared by noon on the first day of the event. In fact, they managed to pick so much litter that the second day of the event was cancelled! The litter pick is held every year, and participants can use equipment provided by the council's street cleansing contractor. The event followed on from the success of their 'Clean for the Queen' event last year.
Hertfordshire
A 90-year-old man has been praised by his local community for his services to the local area. He picks litter every day, whatever the weather. He is also disabled. His good deeds were highlighted after a local litter pick in his area to mark the Great British Spring Clean. The elderly man goes around the local area on his mobility scooter, with a wheelie bin strapped to the front, collecting litter from the streets. He is always sure to set an example by making sure he recycles a lot too.
12 of the elderly man's neighbours joined forces with him to collect rubbish from the local area, including an old mattress and bike parts.
Lancashire
Litter pickers in Bolton cleared tyres, clothing, and a dog's cage from the streets, among many other items in their weekly litter pick. They managed to collect a whopping 101 bags of rubbish in just 2 hours. The group runs a litter pick every Sunday morning, and there are around 20 volunteers who also carry out litter picks throughout the week. The local council recently introduced smaller bins, and this has been blamed for an apparent increase in fly-tipping.