Littering Fines for Motorists Double to £150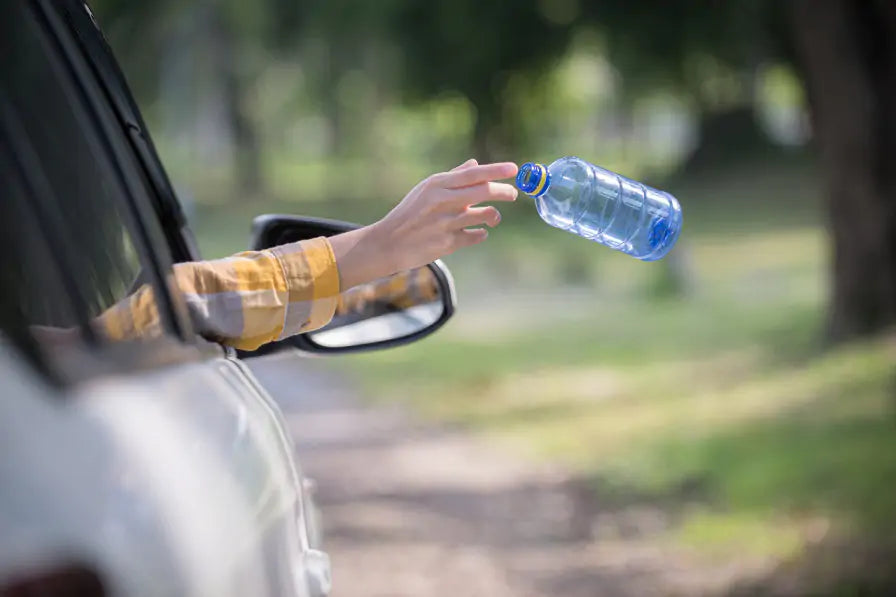 Littering Fines for Motorists Double to £150
People who drop litter will face on the spot fines of up to £150 from April next year, the Government has announced. This is double the current penalty. Fines will also be handed out to drivers when litter is thrown from their car, even if it was a passenger who threw the litter.
Why the increase?
Clearing up litter costs the taxpayer around £800 million per year, which is money that could be better spent on stretched public services. Litter spoils the look of communities and the countryside, poses a risk to health, and is even linked to an increase in crime.
Toughening up the approach
A Government spokesperson stated that they hope to make people see that throwing rubbish from cars is just the same as throwing it on the street, and that they want to hit perpetrators in the pocket. They added that the increased fines will mean that it's perpetrators who will pay to keep the streets clean and not the wider community.
A representative from the Local Government Association said councils have wanted greater powers to tackle the littering problem for many years. They stated that the increased fines will send a message to perpetrators that littering behaviour won't be tolerated. They are particularly pleased about the fact that car drivers can now be fined for any litter that is thrown from their car, no matter whether the litter belongs to them or not.
The added that councils need to ensure they have ironed out the creases in the proposals, to ensure that any action taken is proportionate, while being tough enough on perpetrators to deter them from dropping litter.
The president of the motoring organisation, the AA added that there was no excuse for people throwing litter from their cars, and that it spoiled the landscape and puts road cleansing staff at risk when they have to clear it up. According to the AA, 82% of drivers support the increased fines, and only around 6% oppose the increase.