Liverpool Council Considers Underground Bins to Tackle Litter Crisis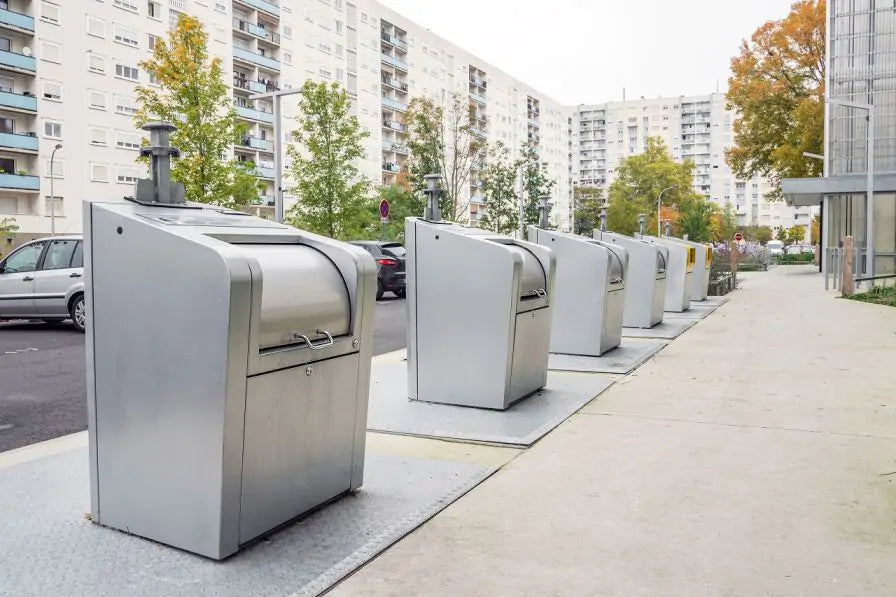 Liverpool Council Considers Underground
Bins to Tackle Litter Crisis
You might have read about Liverpool's litter troubles over the last few weeks. Now communal underground bins are being considered to tackle the litter and rat problems in the city.
The council is spending £6m repairing and cleaning up alleyways that are full of rubbish and in disrepair. The alleyways are too narrow for wheelie bins, and herein lies the problem.
It has been suggested that the 22,000 homes in the city with narrow alleyways behind them could benefit from having some more compact kerbside bins which would feed into large underground waste containers. The large underground bins would only be collected monthly, so using them would be cheaper and more efficient for the council.
A six-month trial is about to start in some of the affected streets and if it's successful, underground bins will be rolled out to other areas of the city.
Refuse collection in the city is a 'huge challenge'
A council spokesperson said that collecting rubbish from homes more than 100 years old with narrow alleyways was a 'huge challenge.' He added that litter and rat problems were being made worse by people throwing bags of rubbish over the top of their walls into the alleyways so that it just lies there, rotting away.
A local councillor said that the new underground system would be a much welcome introduction as it would eliminate the need for bags of rubbish to be left in the streets. He added that repairing the alleyways, some of which have actually collapsed and have rats nests underneath, would also help to solve the pressing problem. The council hopes that the introduction of the underground bins will help improve recycling rates.
Cambridge is ahead of the game
Cambridge City Council has been using an underground waste system for over a year and said it was working well. Underground bins replaced 9,000 wheelie bins in the city, and the council say it has increased recycling rates and reduced recycling contamination.