Manchester Bus Company Launches Anti-Litter Campaign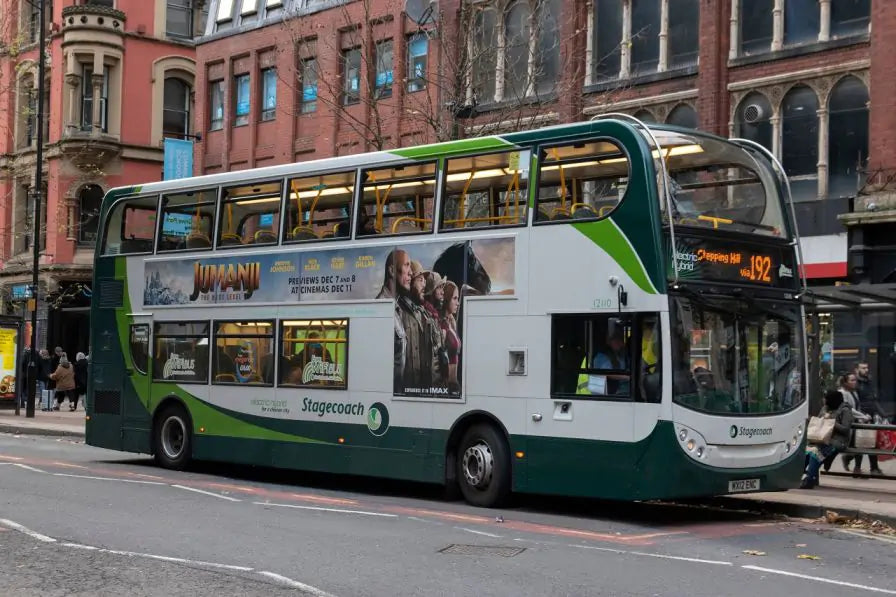 Manchester Bus Company
Launches Anti-Litter Campaign
A Manchester bus company is encouraging passengers to take their litter with them when they leave after it was revealed that cleaners are spending up to 25 minutes every evening just removing rubbish from each bus.
First Manchester runs hundreds of bus services across the region, and the company prides itself on the cleanliness and comfort of its vehicles. Every bus gets cleaned on an evening, inside and out. Before any cleaning takes place though, rubbish and any lost property has to be removed from the bus, and cleaners are spending too much time clearing up items like chewing gum, newspapers, plastic bottles, and chocolate wrappers that passengers have left behind.
The company's cleaners say that the thing that annoys them most is the chewing gum that people stick underneath the seats, which can damage the seats when it's removed.
Any glass, paper, or plastic that is collected gets set away for recycling, and lost property is kept for one month and if it's unclaimed, it's donated to charity.
A spokesperson for First Manchester said that the company wants to offer a reliable and value for money service, which includes clean and welcoming vehicles. They added that there had been an increase in customers littering on board so the company has launched a campaign to encourage people to leave the buses clean and tidy.
The company said it gets frequent requests for larger bins on its buses so it's working with the manufacturers of its new vehicles to make sure that larger more visible bins are fitted.
People are concerned about litter, so why do they drop it?
Studies have shown that litter is a concern for many people and that it is considered antisocial, but around 48% of people admit to dropping it. Many people still have the attitude that clearing up litter is someone else's problem, and that it's okay to leave a coffee cup on a wall for example, because they don't consider that it's litter if it's not on the ground. This is why education and focusing on behaviour change is the key to tackling the litter problem.
A large proportion of the litter that's dropped is from items we consume 'on the go.' Smoking-related litter, coffee cups, plastic bottles and food or sweet wrappers are routinely dropped and there may not be adequate infrastructure to deal with this type of litter.