More Than 80% of Litter on Northern Ireland's Beaches is Plastic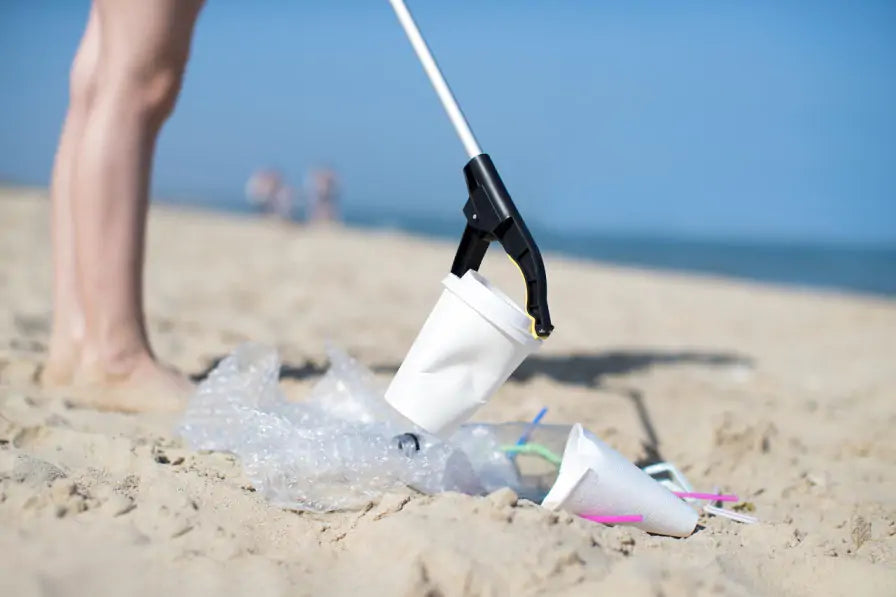 More Than 80% of Litter on Northern Ireland's Beaches is Plastic
A marine litter report from Keep Northern Ireland Beautiful revealed that 437 items of litter were found per 100m of beach last year, and a massive 82% of it was plastic. Around 30% of the plastic found was single-use plastic.
People carrying out the survey found around 100 pieces of plastic and polystyrene for every 100m of beach, and 47 pieces of string, cord and rope. This means that for every footstep you take, there are around 5 pieces of litter.
Data has been collected from clean-ups on 10 beaches around Northern Ireland for the past five years. This year's average litter total is a 3.5% decrease on last year, however.
The beach with the highest concentration of litter was Ballyhornan, and the one with the lowest was Ballywalter. Both beaches are in County Down.
Harm to wildlife
The report also examined the harm that plastic causes to marine animals and emphasised the point that if no changes are made to how plastic waste is consumed and disposed of, up to 99% of sea birds will have ingested plastic by 2050.
Specifically to Northern Ireland, a dead leatherback turtle was washed ashore in County Down, and there was a plastic bag and some fishing line found in its stomach. An Antrim Primary school banned the use of plastic straws after social media pictures showed one lodged in a turtle's nose.
Volunteers act to tackle the problem
461 volunteers collected 850 bags of rubbish from 10 beaches that were surveyed. Keep Northern Ireland Beautiful said that their report clearly highlights the damaging effects of plastic litter on our oceans and wildlife. They added that most people don't litter and are instead becoming more aware of the effects of littering on our planet and animals.