Sheffield Shows its Support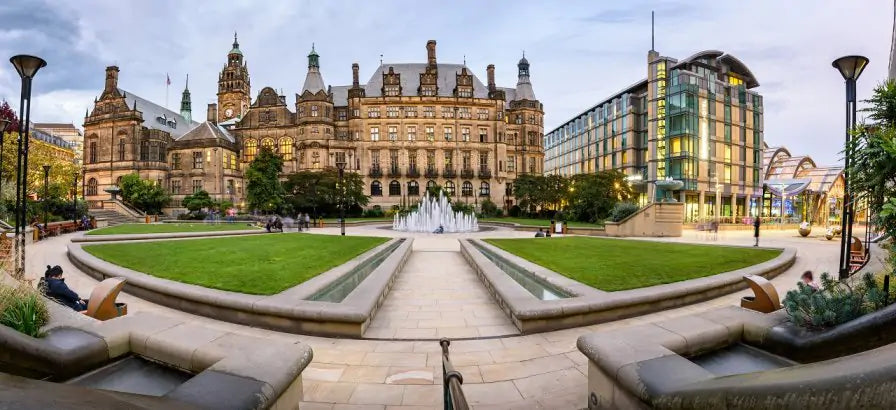 Sheffield Shows its Support for the Great British Spring Clean
The Great British Spring clean is a campaign to rally people from across the country to clear up litter that can make our towns, villages, countryside and beaches an eyesore.
The campaign started in 2015, when one lady came up with the idea of bringing people together to tackle the problem of unsightly litter. Since then, 250,000 people have been inspired to get involved in local clean ups, thanks to the involvement and support of Keep Britain Tidy and the Clean for The Queen campaign. The aim is to get 500,000 more people to pick litter in their local areas, and that is what the Great British Spring Clean is all about.
Sheffield litter pickers
There is a growing army of people helping to clean up litter in Sheffield, thanks to the organisers setting up a Facebook page. People are signing up in their hundreds to find out how they can make a difference by cleaning up their local area. The page lists local litter picking events and there are new groups starting all of the time.
The organisers say that there are 3 types of people; those who love helping to clear up litter, those who do it just to make their area look nice, and those who won't do it because it's someone else's job. But Sheffield's litter heroes are out clearing litter whatever the weather, and they say that it's a very rewarding thing to do. They state that they get praised by passers-by, and they also get to find some strange items on their litter picks, which is an unusual perk of the job. Read more at:
 http://www.thestar.co.uk/our-towns-and-cities/sheffield/litter-picking-army-in-sheffield-growing-thanks-to-new-facebook-page-1-8414451
Local students are also staging a litter to mark the Great British Spring Clean. Staff and students at the Longley Park Sixth Form College in Sheffield are holding an event which is one of hundreds taking place around the country. All volunteers will have ample tea and cake to reward them for their hard work. The college is launching 'community ambassador' roles for students, and the litter picking events are a part of getting students actively involved in improving their local community.