Tesco Set to Scrap 5p Plastic Bags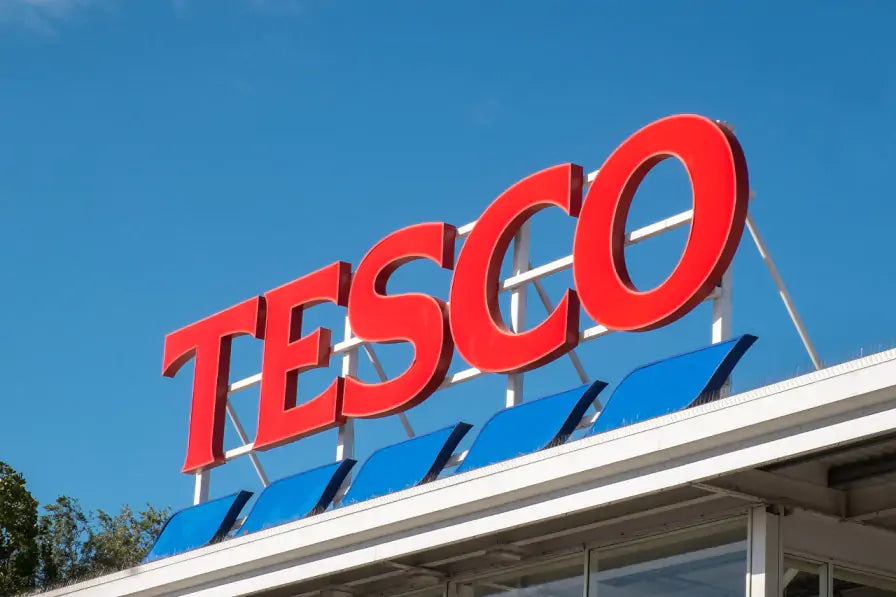 Tesco Set to Scrap 5p Plastic Bags
We all know how bad plastic bags are for the environment. They take an age to decompose when they are discarded, they release toxic chemicals into the soil, and they can get into waterways and harm wildlife.
The oil that is used to make plastic bags is not an infinite resource either, and the process of oil refinement and extraction causes environmental problems in itself.
Current estimates say that globally, between 500 million and 1 billion plastic bags are consumed, and only 1% of these are recycled.
The effect of plastic bags on the environment
As well as leaching toxins into the environment, plastic bags injure or kill many animals each year. This is especially true of marine animals, like sea turtles, who choke on them, or other animals that get trapped in them.
Tesco to scrap 5p bags
Tesco are set to stop selling throwaway 5p plastic bags in a bid to combat litter.
The introduction of the 5p charge in 2015 drastically reduced the number of plastic bags given out at the tills. Estimates are that the number of plastic bags handed out fell by about 6 billion bags per year.
What is replacing the 5p bags?
Tesco is replacing single use carrier bags with a reusable 'Bag for Life' that will cost 10p and the change is expected to reduce the number of bags they hand out by 700 million per year. The new bags will be made from 94% recycled plastic and they will be replaced free of charge if they become damaged.
A shift in policy
When plastic bag charges were introduced, all the major high street chains tried to block the move. Tesco trialled the scrapping of the 5p bags in Aberdeen, Dundee, and Norwich, and when the trials proved successful, the company decided to make it policy. Sales of carrier bags were reduced by 25% as customers brought their own reusable bags to the store.
The company has given out over 1.5 billion fewer bags overall since the 5p charge was introduced and they say that scrapping them will really reduce the number of bags being sent to landfill.
They will also be lowering the price of bottle bags from £1 to 40p to encourage people to use them.
Online shopping customers will still be able to opt for single use carrier bags or they can choose a bagless delivery, which over half of customers do already.
Welcomed by environmental campaigners
Environmental campaigners welcome the move and they are now calling for tougher action on plastic bottle waste and the return of a deposit refund scheme.
Using the bag charge for good causes
Money raised from sales of the 10p bags for life will fund community projects across the UK to the tune of £24million per year.
Tesco has already used money raised from the 5p bag charge to support its 'Bags of Help' scheme, which has donated more than £33m to over 6,400 community projects.
Tesco customers can vote for the projects they think should be awarded funding.
Projects funded by Tesco
The Robert Kett Primary School in Wymondham was awarded £10,000 to convert a double decker bus into a library.

The Grove Park Surgery in Hounslow received £5,000 to develop a therapeutic garden for patients with chronic illnesses or who are socially isolated.  

Bedworth United Football Club was awarded £3,000 to install a training pitch.