The World's Greenest Cities Series: Vancouver, Canada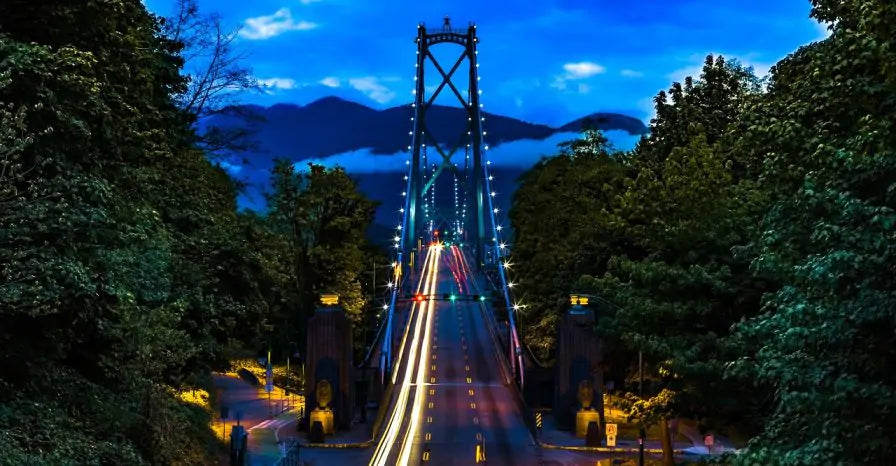 The World's Greenest Cities Series: Vancouver, Canada
Vancouver is a city that's blessed with being in an enviable location, nestled between the ocean and the mountains. But it's not just its location that is the envy of many cities, it's the Canadian city's green credentials.
Vancouver has a 10-year plan to become the world's greenest city by 2020. The plan contains goals that focus on three key areas: zero carbon, zero waste, and healthy ecosystems. As of 2015, the city had already met 80% of its original targets.
The city's ambitious plan has already given birth to a lot of innovative projects. Here are just some of the initiatives which are helping Vancouver to lead the way in becoming a green and sustainable city.
The 'Empower Me' project
People emigrate to Vancouver from all over the world, and 'Empower Me' is a project that aims to actively teach new immigrants about saving energy.
The programme is delivered to new immigrants in their own homes and all of the information is given to them in their own languages. It's hoped that it will encourage them to take action to reduce their energy consumption, both to help the environment and to save money.
Arbutus Greenway
Back in 2016, the City of Vancouver bought a 9km stretch of railway line from Canadian Pacific Railway. It will be used to connect neighbourhoods, create new cycle and walking paths, and in the longer-term, it may be used for streetcars or light-rail. The goal is to get more people cycling and walking, and out of their cars.
The food waste ban
Since January 2015, residents have been banned from putting food waste into their general waste bins. Food waste accounts for around 40% of all of the city's waste, and as you can imagine, it's a huge contributor to greenhouse gases. Banning food waste from general waste bins has considerably reduced the amount of waste going to landfill, reduced greenhouse gases, and opened up opportunities for food waste to be composted and used on local gardens and farms.
Food waste is collected weekly, and the ban extends to restaurants, schools, and other businesses too.
The authorities are pretty serious about enforcement too. Residents and businesses are charged an extra 50% fee for waste disposal if food waste equates to more than 25% of the rubbish collected.
The city has an ongoing food waste campaign running called "Hey! Food isn't Garbage" which aims to educate people about what can and can't be recycled.
Victory Gardens
'Grow your own' is part of the Vancouver's Green City 2020 Action Plan and the city's ambition is to have at least 5000 community gardens, farmers' markets, urban farms, and orchards. Victory Gardens is a business that helps to transform land into spaces where food can be grown and it also provides education on managing gardens and farming.
Sole Food Farms
This is a sustainability project which spans over four acres of growing space across the city. The farms provide jobs and training for disadvantaged people, and they also grow a small number of crops which are sold to make fresh food available to people living in inner city areas. As you might have realised, as well as its sustainability goals, the initiative has ambitious plans when it comes to social issues too, raising awareness of the links between food, health, and poverty, and working to do its bit to address each in turn.