The World's Greenest Cities: Washington DC, USA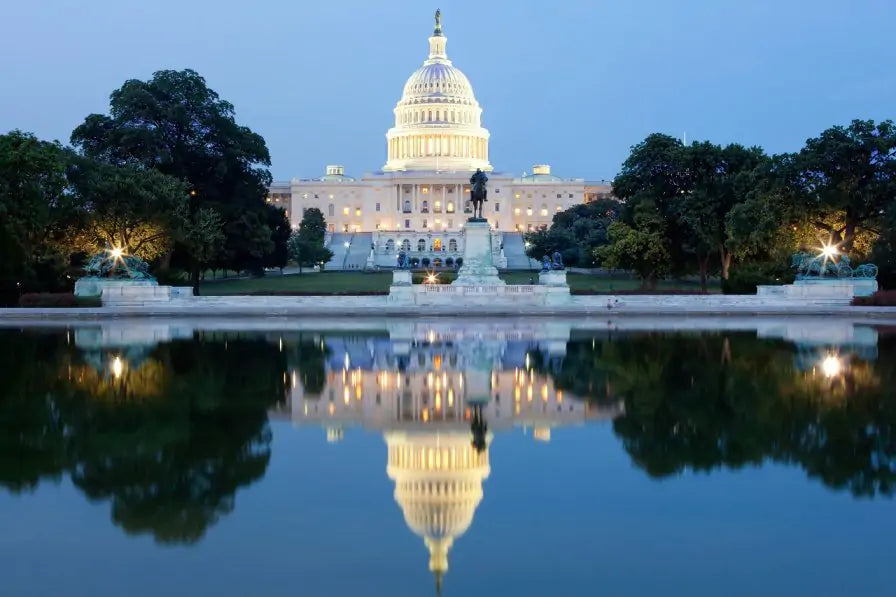 The World's Greenest Cities: Washington DC, USA
For a bustling capital city, Washington DC is surprisingly green. From sustainable development to an eco-friendly food scene and farmer's markets, the city makes sure that its residents and visitors have ample opportunity to be responsible when it comes to the environment.
Here's what makes Washington DC one of the world's greenest cities.
Its infrastructure is eco-friendly
Washington DC was the first of 100 cities across the world to receive LEED (Leadership in Energy and Environmental Design) for Cities Certification in 2017. The certification is given to cities with the most green buildings and sustainable building initiatives in place.
One shining example of this is the American Geophysical Union (AGU)'s headquarters, which is a net zero energy renovation. This means that the energy used to power the building and its activities is the same or less than the energy generated onsite through renewable energy.
To help it achieve zero net energy status, the building has 700 solar panels on the roof and a cistern that collects rainwater from the roof.
Renewable energy is big news in DC. In recent years, the mayor has signed the Clean Energy DC Act which aims to eventually have the city powered on 100% renewable energy.
It's excellent for sustainable transport
Almost 60% of trips around the city are by bike, walking, or on public transport.
Washington, DC was the first city in North America to launch a bikeshare system, called Capital Bikeshare, which boasts more than 4,000 bikes for people to use, and 500 stations located across the city.
The public transport network is also run with sustainability in mind. More than 1,400 buses in the city run on alternative fuels like natural gas, advanced technology diesel fuel, and ultra-low sulphur diesel fuel.
DC is also a great place to walk as it has many green spaces, hiking trails, national parks, and memorial parks.
It's big on sustainable food
Many of the city's restaurants have a 'farm to table' ethos, and other businesses like hotels are big on sustainability when it comes to their cuisine. For example, The Fairmont Washington DC Georgetown houses over 100,000 honeybees that produce well over 150lbs of honey each year that is used in the hotel's cuisine, including soups, salad dressings, pastries, ice cream, cocktails, and its delicious honey walnut bread.
The Urbana restaurant within the Kimpton Hotel Palomar Washington DC grows herbs in a rooftop garden that it donates to cooking programmes in the city's schools.
It's taken big steps to reduce waste
Waste policy and practice in DC is all about reducing, reusing, and recycling.
In 2010, a five-cent charge for disposable paper or plastic bags was introduced to encourage people to use reusable bags. The proceeds were put towards a river clean up and protection fund.
In 2016, food cartons and packaging made from expanded polystyrene was banned, and last year, the authorities began handing out fines to any businesses using plastic straws and stirrers.
The city has also taken steps towards reducing water waste. The Department of Energy & Environment introduced a programme called RiverSmart which gives financial incentives to property owners who install green infrastructure like rain barrels, green roofs, and rain gardens to capture water.
Local companies are focused on sustainability
Being the nation's capital, there are always events and conferences going on, and local companies help these run smoothly and sustainably.
Catering companies in the city are always busy and they operate sustainably as standard, not just as a novelty. Most offer filtered water instead of bottled, use biodegradable cutlery and other tableware instead of single-use items, and serve locally-sourced sustainable food and drinks.