Waitrose's Fight Against Litter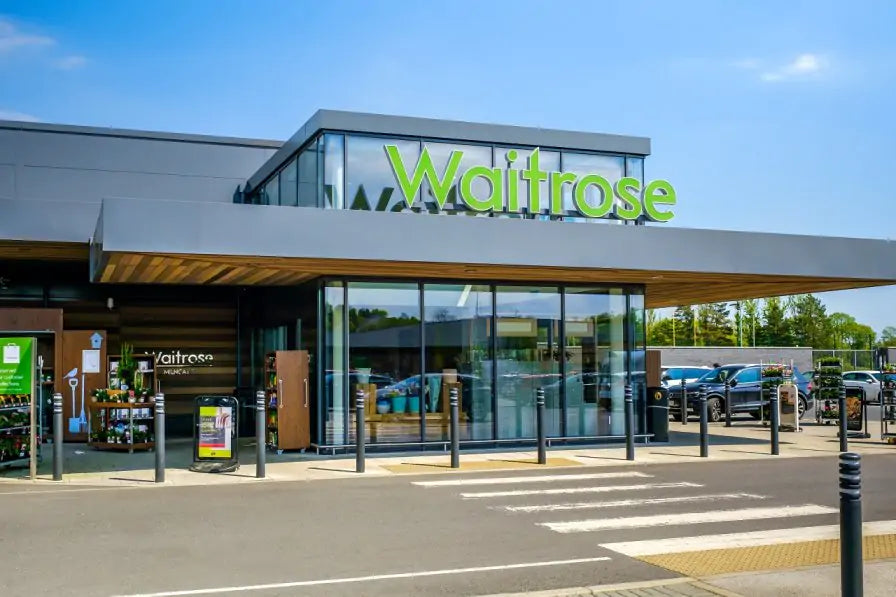 Waitrose Joins the Fight Against Beach Litter
Coastal clean-up surveys show that year upon year, the amount of litter being dumped or washed up on beaches is increasing, and most of it is plastic.
Th 'throw away' culture means that huge amounts of plastic is ending up in our seas and on our beaches. Current estimates are that on average, 46,000 pieces of plastic are found along our coastlines per mile.
Plastic is durable, lightweight, and cheap, so it has replaced materials such as metal and wood, however the fact that plastic is so durable means that once it enters the environment, it doesn't break down and it can be very hazardous.
Waitrose joins the fight against litter
The supermarket is donating £500,000 from its carrier bag funds to the Marine Conservation Society. The money will be used to organise beach clean ups and to coordinate campaigns to get the public more involved in the fight against beach litter.
Why is looking after our beaches so important?
Beach litter has increased over the last 20 years. In the UK, an average of 694 pieces of litter were found per 100 metres of beach that was cleaned by the Marine Conservation Society.
Items such as plastic bottles, carrier bags, nappies, balloons, and shards of other plastic are found on almost every beach in the UK, whether they have washed up on the beach, or whether someone has discarded them.  
The Great British Beach Clean
The Waitrose Beach and River Clean-up series will start during the Marine Conservation Society's Great British Beach Clean event which runs from 15th-18 September.
As part of the event, much of the plastic which is collected from the beaches and rivers will be sorted and recycled, and made into new products. 
Waitrose's other efforts
The Marine Conservation Society has worked with Waitrose previously, on a sustainable seafood programme.
The supermarket announced this month, that all its own label packaging would be recyclable, reusable, or compostable by 2025.
The supermarket's funding of the beach clean ups and other beach litter campaigns is the first step in its pledge to donate £1 million to projects aiming to tackle plastic pollution.
Waitrose are already committed to banning microbeads from their products and to selling only cotton buds with paper stems.
They will also launch triangular sandwich wrappers this August. The film window will be easy to remove from the rest of the pack, so the cardboard will be easier to recycle.