Worcester's 'Litter Picking Dog' Wins Mayor's Award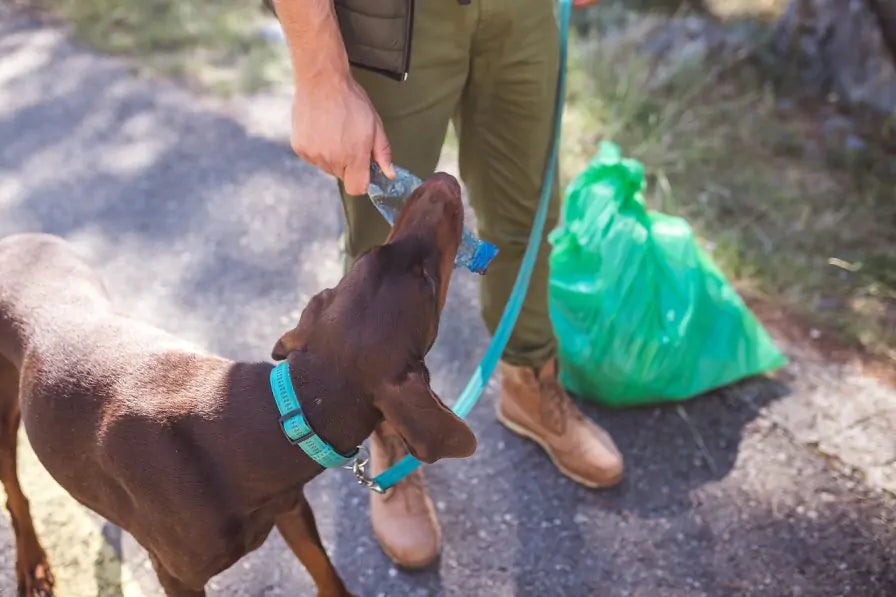 Worcester's 'Litter Picking Dog'
Wins Mayor's Award
A dog who loves to pick up litter on her walks has become the first dog to receive a mayoral award in Worcester.
Daisy the nine-year-old Yorkshire terrier doesn't fetch sticks like any run of the mill dog, she sniffs out cans, plastic bottles, and coffee cups, and carries them home in her mouth. Her owner then puts them in her recycling bin.
Her owner said Daisy brings home at least two pieces of litter every day, and she estimates that over the eight years that she has been collecting the rubbish, her beloved pet has brought home almost 5000 pieces of litter. Daisy started picking up rubbish by accident, and treated it as game, like she had found some treasure.
She has become somewhat of a local celebrity and is known as the  'litter picking dog.' She is regularly greeted in the street by locals.
Her owner was contacted by the Mayor and was asked to attend the council offices, where Daisy was awarded a mayoral seal in recognition of her contribution to keeping the local environment clean and tidy. Daisy had her own velvet chair and happily posed for photographs with a beer can in her mouth!
Read more: https://metro.co.uk/2018/07/02/litter-picking-dog-gets-award-cleaning-beer-cans-coffee-cups-7676095/?ito=cbshare
How to start cleaning up litter
You don't need to be as prolific at clearing up litter as Daisy, but you can make a start in your local area by following these tips:
Pick up litter while you're out walking

Clean up litter from a bus stop if you have a few minutes to wait for your bus

Encourage the kids to pick up litter on their way to school (make sure they wear gloves and that they aren't picking up anything they shouldn't be though)

You don't need to do a big clean up, just picking up a few things every day when you're out and about can make a difference

Get together with a few friends or people in your community and organise a litter picking event. Make a day if it with this lovely weather and offer refreshments. Contact your local council who might be able to provide you with the equipment you need. And don't forget the sunscreen!