The Army of Children Leading the Great British Spring Clean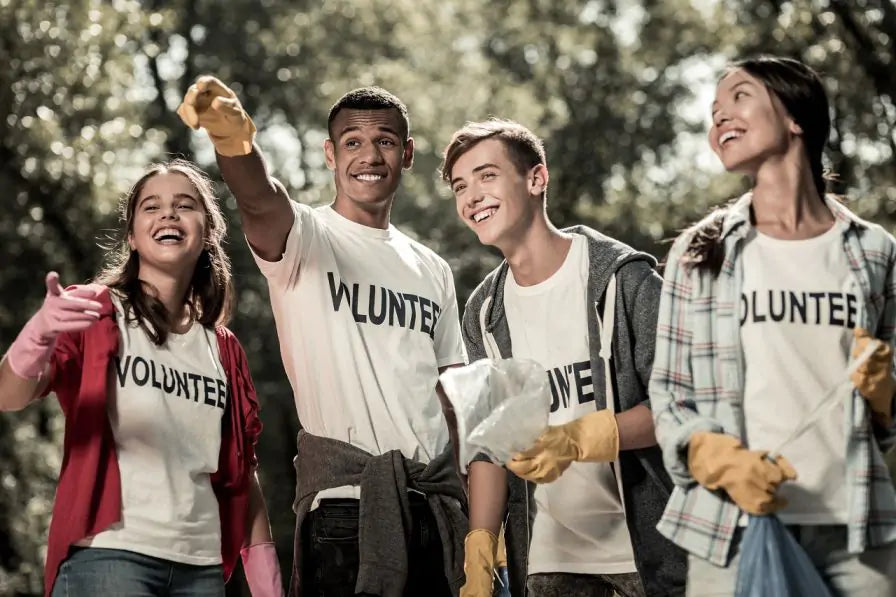 The Army of Children Leading the Great British Spring Clean
An army of little litter pickers took part in the Great British Spring Clean, as children from schools across the country went out to do their bit with their litter pickers and rubbish bags in hand.
Hundreds of schools have signed up to take part, and more than 100,000 children will help to clean up streets and green spaces during the month-long clean-up campaign.
Here are just some of the kids and teachers who are doing their bit; we could all take a leaf out of their book!
Woodstock Primary School in Oxfordshire
Every pupil from the school joined in with a litter pick along roads surrounding the school. Their main focus was on collecting discarded crisp packets and they managed to collect 34. A teacher said that they planned to make 'eco-bricks' from large plastic bottles stuffed with plastic litter. The bricks will then be used to make stools and tables.
Goldthorpe Primary in Barnsley
Pupils cleared up a woodland trail near their school which was full of litter. The children said they wanted to make the area safer for wildlife and safer for them to play in. Among the items they found were mattresses, TVs, suitcases, beer cans, and plastic bags, and they filled a whopping 24 bags to the brim in just half an hour!
St Luke's Primary in Canning Town, East London
Each year group from the school spent at least 45 minutes picking litter, and they managed to collect 31 bags of rubbish which included cigarette packets, cans, food wrappers, and even laughing gas canisters!
Merchant Taylors' Primary School in Crosby, Liverpool
All 300 pupils from the school took part in a litter pick and they've been so inspired, they're going to carry it on every half-term. As well as carrying out the litter pick, the school has also introduced a healthy eating initiative and a Walk to School week.
Braywood School in Windsor
Pupils went on a three-mile litter picking walk to clean up the town. Among the rubbish they collected was a decidedly dirty chef's hat and a discarded piece of a Land Rover.
Avon House Preparatory School in Woodford Green, East London
Pupils were shocked to see the amount of litter around their school. They collected over 92 crisp packets and numerous plastic bottles. Teachers and pupils pleaded with people to take their rubbish home and added that a small effort makes a big difference.
West Jesmond Primary School in Newcastle
A teacher took five pupils aged between 6 and 9 out to litter pick. The school has just been awarded its fourth green flag as part of Keep Britain Tidy's Eco Schools initiative and regular litter picks are a big part of their efforts to look after the environment.
Glenbervie Primary School in Drumlithie, Aberdeenshire
There were juice bottles, metal cans, discarded plastic bags, and cigarette ends among the rubbish collected by pupils, who managed to fill 12 bin bags within an hour.
Quilters Infant School in Billericay, Essex
Pupils were joined on their litter pick by Nick Butterworth, a children's author whose series of books include Percy The Park Keeper, a tale encouraging children to care for the environment. The author said it was great to see kids leading the way in tackling the litter problem and teaching their parents a thing or two.
And finally, a special mention for Leicester!
250 children from schools across Leicester gathered together in one of the city's parks to pick litter. Kids aged from 3 to 18 have spent the past few weeks carrying out litter picks in their local communities and they've managed to collect a huge quarter of a ton of rubbish! The chewing gum company Wrigley's has donated £250 to each school to put towards litter picking equipment.