Dubai Cleans up It's Beaches for World Clean Up Day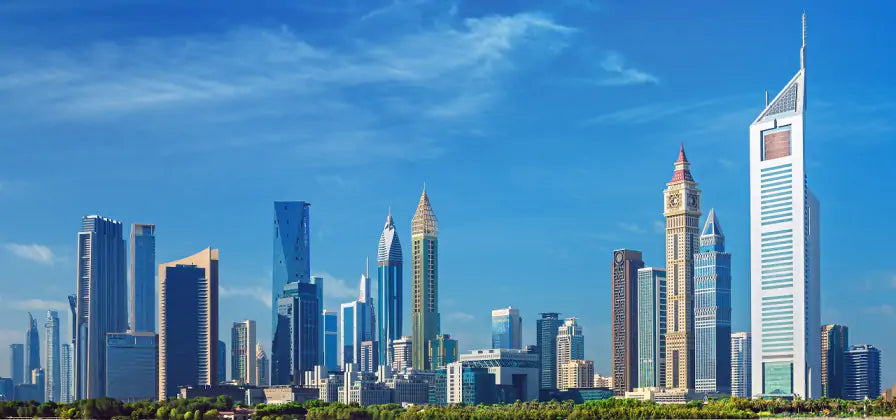 Dubai Cleans up Its Beaches for World Clean Up Day
Over 100 volunteers including school pupils, members of conservation groups and staff from local businesses helped to clean up a beach in Dubai as part of a cleanup initiative to mark the 10th  World Clean Up Day.
Some big companies showed their support for the clean up including the marine conservation organisation Azraq, Dubai 360, and Swiss luxury watchmaker Breitling.
The volunteers cleared over 60kg litter from the beach and sorted it for recycling. 40 divers also joined in and along with a team of snorkellers, cleared litter from the water.
The manager of Azraq said that even though an individual clean up event can seem small, when it's part of a huge overall initiative like World Clean Up Day, where millions of people are doing the same, it can really make a difference.
The managing director of Breitling Middle East, India and Africa said that many of their customers are keen travellers who value the planet and want to play a part in preserving our oceans so they are delighted to be involved.
Breitling has also recently partnered with the non-profit organisation Ocean Conservancy which campaigns for healthy oceans and clean beaches.
What is World Clean Up Day?
World Clean Up Day is an event that's held in 150 countries on 15th September every year. Volunteers and organisations across the world come together to clean up litter from beaches, rivers, forests, and streets.
The cleanups happen in a 'wave,' starting with an event in New Zealand and finishing with a big clean up in Hawaii 36 hours later. The message behind the event is simple; people can achieve great things by coming together, whether they're an individual, an organisation, or government.
The idea started 10 years ago in Estonia, when people came out to clean up illegally dumped waste all over the country and they made a huge difference in a matter of hours. This inspired other nations to follow suit and so the 'one country, one day' slogan was born.
From here, the Let's Do It! World global movement began, uniting people from across the globe to join in with a big clean up and to rid their corner of the world of trash. But the movement doesn't begin and end with picking up litter. The initiative also raises awareness and lobbies for the introduction of lasting changes that will end the problem of litter globally.