Litter in Parks is Everyone's Problem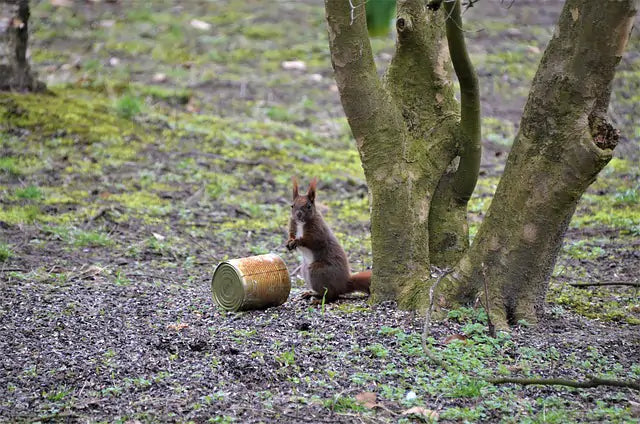 Spending time in green spaces benefits our physical and mental well-being whether we're playing with the kids, exercising, or just enjoying nature. Parks became our haven during the recent lockdowns. That's why it's so sad to read the many headlines about the litter in parks. Here's one recent story about a park on the Scottish borders that may have to close because of litter louts.
A 'Soul Destroying' Litter Problem
Part of a children's play park in Langlee may have to close because of what the Resident's Association calls a 'soul destroying' problem with litter. Volunteers clean litter from the park regularly but it's soon a mess again. The litter they remove from the play park includes needles, cat litter, broken glass, and even used sanitary towels. Hardly a place where you'd want your children to play.
Now the Residents' Association and Galashiels Community Council are considering closing part of the park for the children's safety.
There are bins in the park and bin bags have been searched in an attempt to identify the litter louts. It's believed that whoever is responsible is taking the rubbish out of the bins and discarding it all over the play area. The Residents' Association has been in talks with the council to install CCTV cameras in the area.
Litter in Parks: What You Can Do
While problems like these are often caused by a thoughtless minority, we can all do our bit for our parks. 
To keep your local park clean and safe for everyone to enjoy, bin your rubbish or take it home with you. If the bins are full, don't leave rubbish next to the bin because that can cause problems of its own. Loose bags of rubbish can blow around the park and it doesn't just look unsightly, it can harm wildlife too. According to the RSPCA, around 5000 animals are harmed by litter every year. Birds, hedgehogs, and other small mammals get trapped in litter or swallow it. This often results in injury or death.
Why Tackling Litter in Parks is Everyone's Job
There are several important reasons why we all need to do our bit when it comes to reducing litter in parks.
It's costly to clear up
Local authorities spend £660 million each year cleaning up litter. Imagine if some of this money was spent on maintaining and improving parks for everyone's benefit.
It's a criminal offence
Despite the 'someone else will clear it up' attitude some people have, the fact is that littering is a criminal offence. Fixed penalties for littering are currently £150.
It's harmful to human health
As well as being harmful to animals, litter is also harmful to human health. Coming into contact with a discarded syringe, dirty nappy, or broken glass can cause serious infection and injury.
The lockdowns showed us how invaluable our green spaces are and we need to look after them now, and for future generations. What will you do to help tackle the growing problem of litter in parks? Start by binning your rubbish or taking it home, or maybe go a step further and pick a few pieces up when you visit the park. Obviously, make sure you wear gloves! Once you get home, recycle any recyclable litter and bin what you can't recycle.
We can tackle litter in parks one crisp packet at a time! For more interesting articles on litter and the environment, check out the rest of our blog.