How to be Sustainable on Fathers Day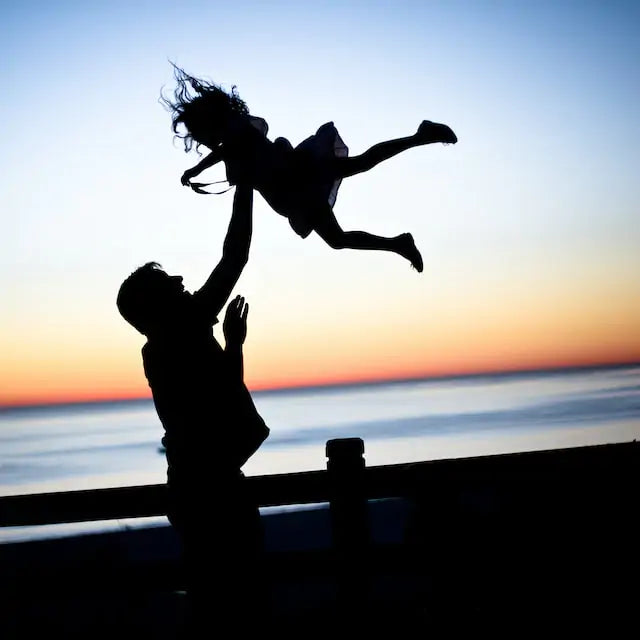 Just like a lot of other celebrations throughout the year, Fathers Day can create a lot of waste. The good news is, you can spoil your dad without sending a lot of rubbish to the landfill. Here's how to be sustainable on Fathers Day.
How to be Sustainable on Fathers Day
Make Him a Sustainable Fathers Day Home-Cooked Meal
The way to many a dad's hearts is through his stomach. However, instead of driving miles to a restaurant, why not cook him something he loves at home? A Sunday lunch or barbecue with plenty of locally-sourced fares is just the ticket.
Give Him a Gift That Will Keep on Giving
Do you really want to be sustainable on Fathers Day? You could gift your dad something that will be around for years to come. Why not plant a tree together? It makes for a lovely legacy and more trees equal a healthier planet.
Gift Him Ethical Grooming
If your dad likes to look sharp, he can do so while caring for the environment. Gift him an eco-friendly razor and some ethical grooming products. They'll be better for his skin and better for the planet. Who says self-care has to be selfish?
Have a Zero-Waste Family Day Out
Leave the car at home, pack a picnic, and get out on your bikes. Don't forget your reusable water bottles and coffee cups, plus plenty of sustainable snacks. Carry food in reusable boxes and reduce packaging wherever you can. Cycle to a nearby beauty spot and relax together. The stress and chores can wait.
Have a Sustainable Fathers Day by Gifting an Experience
The best things about gifting your dad an experience for Father's Day are;
It won't clutter up his wardrobe;

It won't create waste;

It will give him some great memories.
Treat him to a concert, a brewery tour, or something else he's always wanted to do. Oh, and send him an electronic ticket to cut down on paper waste, naturally.
Give Him a Homemade Gift from the Kids
Even the toughest dad's heart will be melted by a homemade gift from the kids. Dig out the craft box and make a Father's Day card or collage for a gift that will cost nothing but mean everything.
Ask Him What He Wants!
The best way to be sustainable on Father's Day is to gift your dad something he actually wants. Do this and you can avoid your gift being stuffed in a drawer or cluttering up his wardrobe. Don't think you have to always buy something brand new either. Does your dad really want a new book that's a bit niche and you're struggling to find it? Search in charity shops and online for nearly new versions. It will save you cash and save a perfectly good item from landfill.
We hope we've inspired you on ways you can be more sustainable on Fathers Day. For more interesting articles on waste and sustainability, check out the rest of our blog.