The World's Greenest Cities Series: Copenhagen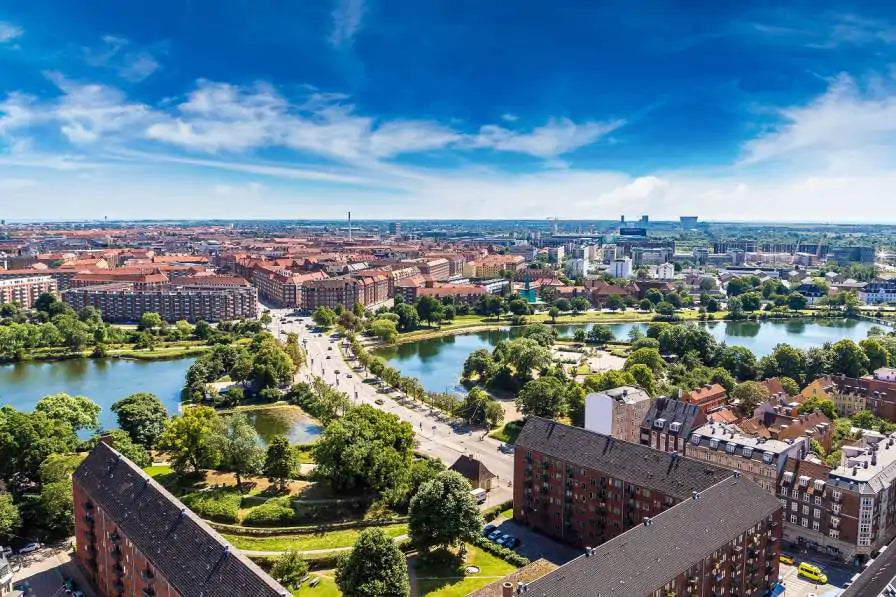 The World's Greenest Cities Series: Copenhagen
Copenhagen is a city that's going places; mainly by bike. There are more cyclists than motorists in Copenhagen and that's just one of the things that makes the Danish capital such a green city. The city aims to become the first carbon-neutral capital city in the world by 2025, and it's also leading the way in recycling, renewable energy, green transport, and smart city innovations. Here are just some of the things that make Copenhagen one of the world's greenest cities.
Green roofs
Cast your eye around the city's skyline and you'll see that there's a lot of sustainable building design being implemented. Copenhagen began introducing green roofs into its urban development planning in 2010, and it became mandatory for every building to have a roof made from sustainable materials and/or live vegetation.
Cycling culture
Copenhagen has won many awards for being a cycling-friendly city and it has inspired other cities around the world to follow its lead. 50% of residents ride a bike to work or school every single day.
Green transport
Copenhagen's buses are all set to be switched from diesel to electric this year. City officials want more people to use public transport instead of cars, and the aim is that all public buses will be carbon neutral by 2025. Charging stations for electric vehicles are now being installed across the city to encourage more people to ditch diesel.
Green spaces and clean water
There are well over 2000 hectares of green space in Copenhagen as well as 92 kilometres of glorious coastline. In fact, most of the city's population is never more than a 15 minute walk from a green space. The municipal authority pledged to plant 100,000 trees between 2015 and 2025, most of which will be planted to create a 'forest' in the city centre. The city also has some of the cleanest water and the water in the harbour is so clean that you can swim in it.
Clean drinking water and water fountains
Denmark has some of the cleanest drinking water in the world, and there are more than 60 drinking fountains in Copenhagen where you can fill up your reusable water bottle for free.
One of the world's most sustainable ports
Ocean Quay is the city's sustainable turnaround port. The three terminal buildings at the port have roofs with live vegetation which both reduces noise and purifies rainwater. Facilities are in place to deal with waste from ships. The ships pump their waste into the facility's pipes and then it's sent to a sewage treatment plant. The south side of the terminal has solar panels and is bathed in natural light due to skylights in the roof. Heating or lighting over and above what is produced from solar energy comes from a carbon neutral source.