The World's Greenest Cities Series: Singapore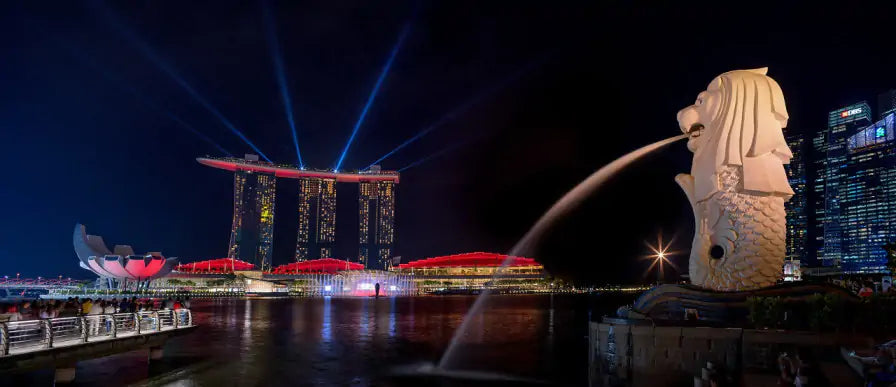 The World's Greenest Cities Series: Singapore
Singapore has been dubbed the 'Garden City,' and for good reason. You might think of endless skyscrapers when you picture its landscape, but now developers are bringing nature into the city on an ever-increasing scale.
New property developments must include plants in some form, whether it's green roofs or vertical gardens. The construction industry has gone green too, and sustainable building has been mandatory since 2008.
Key to the development of the 'Garden City' is Cheong Koon Hean, the first woman to lead the country's urban development agency. She's big on conserving the country's heritage, which is a mix of Chinese, Indian, and Malay influences, and the urban development agency she heads can take a lot of the credit for transforming Singapore into a clean, thoroughly modern and diverse city. Today's Singapore is a far cry from the polluted, smog covered metropolis it was only 50 years ago.
Construction companies are given incentives to add gardens and terraces to high-rise buildings, which replaces some of the green space that might be lost on the ground when new developments are built. One development consists of seven 50-storey buildings which are connected by gardens on the 26th and 50th floors.
There are also three million trees in Singapore, including a rainforest right in the bustling centre of the city. Singapore also has one of the world's largest freshwater reservoirs in the world which serves the Marina Bay area. This area is flanked by 250 acres of gardens.
The city's green spaces and parks are connected by cycling and walking trails which are encouraging people to leave their cars at home; a bonus for the health and for the environment.
What will the Singapore of the future look like?
By 2030:
80% of buildings will be classed as 'Green' and will be given an environmental performance rating called the Green Mark, for reducing energy use and carbon emissions.
More workers will work from so-called 'Smart Work Centres' which are shared workspaces for employees from different companies. The centres will be located near to people's homes, which will both reduce the dependence on transport and encourage a better work/life balance.
Technology will allow city planners to use underground space to supplement the limited land on the surface.