The World's Greenest Cities Series: Stockholm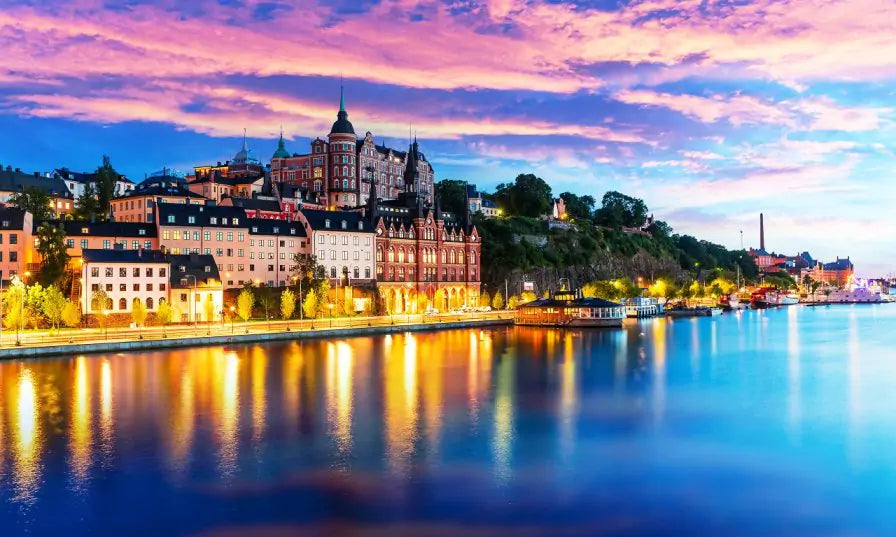 The World's Greenest Cities Series: Stockholm
Stockholm was built on water and is surrounded by woodlands, and not only is it one of the best Scandinavian cities to live in, but it's also one of the most eco-friendly. The Swedish capital city won the title of 'European Green Capital' back in 2010, and it's really no surprise. 
The authorities have invested a lot of money, time, and effort finding solutions to problems that are the blight of many a modern city, including traffic and pollution.
The Swedes love being outdoors and Stockholm's residents are no exception. Almost half of Stockholm is covered by parks and gardens, and there are 760km of cycle paths.
Two 'green neighbourhoods' have been built on the banks of the Hammarbyleden Canal, as a demonstration of how city centre living and having access to a natural environment don't need to be mutually exclusive. The neighbourhoods have been designed with sustainability in mind, from the buildings to the water and waste management systems.
Here are some other reasons why Stockholm is one of the world's greenest cities;
It has an excellent recycling record
Stockholm is a city that's so good at recycling that it's running out of rubbish to actually recycle! The city now takes recyclable waste in on behalf of other countries and recycles it for them.
It has some amazing outdoor spaces
The city has plenty of parks, gardens, and lakes to explore, as well as Judarskogens Naturreservat, it's first ever nature reserve.
The public transport is first rate
The authorities introduced a hefty congestion charge to discourage people from using their cars, but the city's public transport is an excellent, if not better, alternative. The t-bana metro system runs across the city and there are numerous boats connecting all of Stockholm's islands. There are buses (which run on biofuels) and old streetcars too, which are popular with residents and tourists alike. There's also an added bonus for parents-children get to use public transport free of charge. This has all contributed to the city being able to cut is carbon emissions by 25%. In fact, it aims to completely abandon fossil fuels by 2050.
It's a cycling-friendly city
Stockholm has an excellent network of cycle lanes and paths, and it's very easy to rent a bike to get around the city.
It's big on eco-restaurants and supermarkets
There's a big focus on creating dishes and drinks that are made with sustainable ingredients from local suppliers, and organic food can be found on most menus. The city's supermarkets also have plenty of green credentials and most sell organic food.