Fighting Litter Around the UK: Falkirk Council, Scotland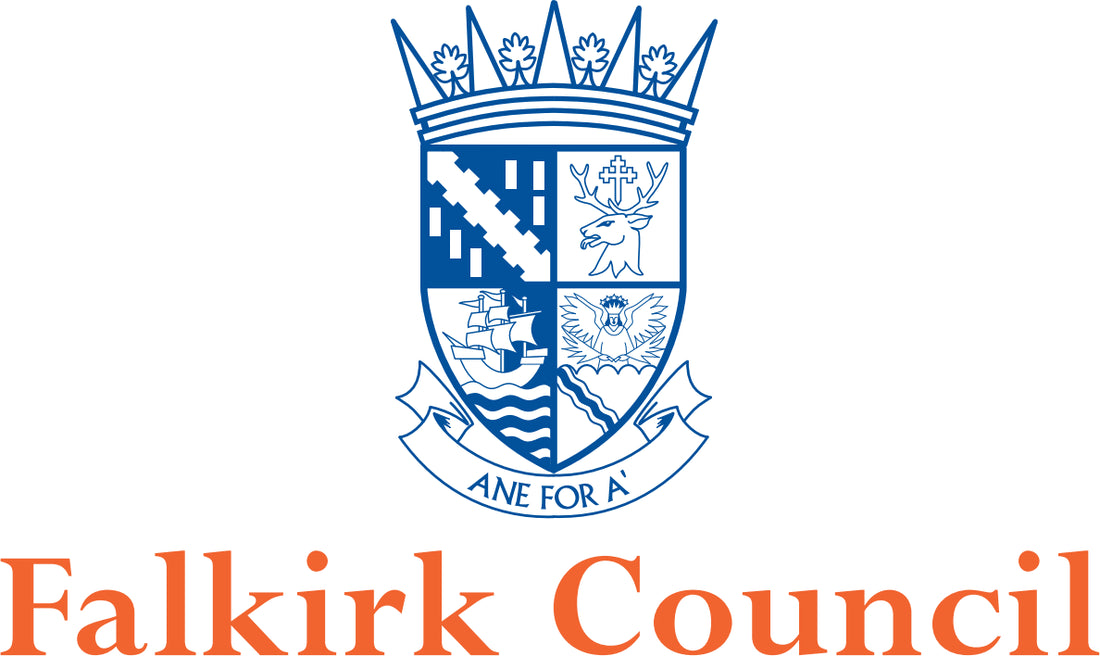 Fighting Litter Around the UK: Falkirk Council, Scotland
Falkirk Council has introduced its Community Litter Plan in a bid to turn the town into 'the place to be.' The idea is to maintain and improve local areas to create a place where people want to live, work, and visit.
The main focus of the plan is on the role of residents, businesses, schools, and other community groups and organisations in tackling litter and improving the overall cleanliness of the town. The council's message is that change in communities can be achieved by everyone working together.
Making Falkirk Cleaner: The Council's Strategies
Clearing up litter costs Falkirk Council around £3 million each year. The Scottish Government has published their first National Litter Strategy and Falkirk Council's Community Litter Plan is aligned with this.
To keep Falkirk clean, the council:
Cleans up litter from parks, public roads, and footpaths 363 days of the year. Council street cleansing teams work across the town litter picking, removing fly tipping, and emptying litter bins. They also remove graffiti and clear debris from roadsides.
Carries out litter surveys in conjunction with Keep Scotland Beautiful. Streets across the town are selected randomly each year and they are surveyed. The results are reported back to the Scottish Government so it can get a snapshot of the extent of the litter across Scotland. The data also helps Falkirk Council provide the areas that need it with resources, whether it's more frequent bin emptying or more enforcement officer coverage.
Deploys a 'Litter Strategy Team' that works with community groups, schools, and individuals to deliver anti-litter initiatives from litter picks to bigger projects.
Has a Community Safety Team that runs a campaign called 'Wanted' which targets areas with high levels of anti-social behaviour, dog fouling, litter, fly tipping, vandalism, and graffiti. The team encourages residents to report this type of behaviour, as well as going into schools and encouraging responsible citizenship. The team can also hand out Fixed Penalty Notices for the offences mentioned above and there is currently a zero tolerance policy in operation.
Encourages and supports Community Clean ups. The council's message to residents and community groups is that activities like litter picks are easy to organise but make a huge difference to an area. It's also keen to emphasise that the events tend to inspire others to follow suit, and that it's a fun, healthy, and inclusive activity to do. The council provides people with ideas on how they can make clean ups fun, for example, by giving them a theme, such as at Easter or Halloween, and it suggest that groups 'adopt an area' and tidy it on a regular basis. Clean up groups are also encouraged to carry out a simple survey of the amount and type of litter they collect in a given area so it helps the council to direct resources where they're needed.
Runs litter competitions. Historically, school and community litter competitions have had a good response. The council typically asks people to design posters or write poems on litter to be used in awareness and education campaigns, and the winners are rewarded with a prize.
Works with young people. The council offers litter talks and activities to schools and youth groups. Younger children are told litter stories to engage their interest and educate them about litter and its impact, and older children do outdoor activities like orienteering. Pupils have to answer questions about litter while making their way around a course. This is educational and it allows children to get out of the classroom and get active outdoors. Classroom litter education sessions typically include presentations, interactive stories, and class projects that are aimed at educating children about the importance of not dropping litter, and the impact that litter can have on the environment and wildlife. Sessions also incorporate fun games, such as the novel 'space hopper litter picking' to engage children and encourage them to think of picking up litter as fun.
Created a Young Community Team as part of a project for senior primary pupils to look at antisocial behaviour in their area. They are thought of as junior Community Safety Team members and are responsible for encouraging change in their area.
Introduced an anti-litter sporting initiative. 'Kick Litter Out of the Game' was introduced to tackle the problem of litter dropped at local football grounds. Talks are given to teams on the impact of litter and pitches are monitored for cleanliness. The teams with the cleanest pitches win prizes.