How to Make Money From Rubbish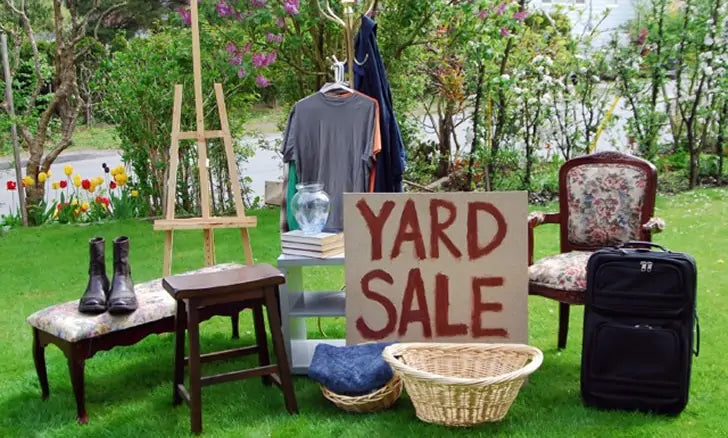 You open that kitchen drawer. Do you tell yourself you're definitely going to do something about the empty jam jars you've been saving? Then there are the coat hangers in the bedroom. The piles of magazines in the garage. But before you throw them out, know that you could be sitting on a little goldmine. Here's how to make money from rubbish.
The Surprising Things People Are Making Money From Rubbish
Have you got a collection of empty perfume bottles that you won't part with because they're just too pretty? You might be surprised to learn that people are selling them online and making a small fortune. According to MoneySavingExpert, sellers make anywhere from £2 to £37 selling empty perfume bottles.
That's not all. Jam jars, football match programmes, wine corks, and even empty toilet roll tubes are bringing in the cash for some sellers.
How Much Money Can I Make?
If you want to make money from rubbish, you'll need to:
Sell in bulk- buyers are unlikely to want one empty toilet roll tube for example;

Have enough storage space to collect your rubbish;

Persevere if you want to make a decent amount of cash.
To give you an idea of what's selling and how much for, here are some figures from eBay.
Football programmes

sold for an average of £3.65 each;

Coat hangers

went for around 88p each;

Jam jars

sold for an average of 92p each;

Empty perfume bottles

sold at an average price of £3.77 each;

Newspaper supplements

went for around £8.35 each.
There were many more items listed that we would classify as rubbish, and yes, people are making money from it!
Where Can I Sell My Rubbish
If you want to make money from rubbish, try your luck on:
eBay

Gumtree

Facebook Marketplace
Is it Worth Trying to Make Money From Rubbish?
Firstly, we'd say it depends on how much effort you're willing to go to. You have to collect the items you want to sell, list them for sale, and package them if you get any takers. Secondly, there are the postage costs and any seller fees to think about. You probably won't become the next Jeff Bezos by selling your rubbish. However, if you're committed, you could earn an extra bit of income from the things you might have thrown away.
Remember too that any income you make could be subject to tax. The rules say that you can earn £1000 before you pay any tax. If you happen to do really well and bring in more than this, you'll have to inform HMRC.
Could You Make a Bit of Extra Cash From Your Rubbish?
Hands up who could do with some extra pennies right now? Well, that clutter that's jamming your drawers and stopping your wardrobe door from closing could earn you some cash. Get sorting today and you might be pleasantly surprised at what people are willing to buy!
Want more tips on decluttering? Check out this article. For more articles on all things rubbish and the environment, check out the rest of our blog.