Will These Solutions End the Problem of Plastic Litter?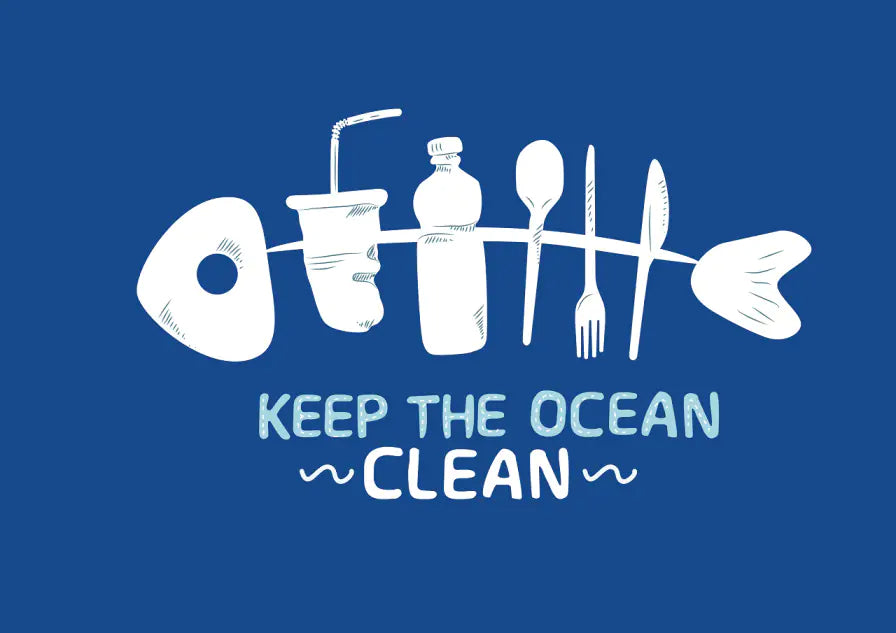 The Litter Innovations Series: Will These Solutions End the Problem of Plastic Litter?
It seems like every day, there's a new headline about the increasing amount of plastic pollution in our oceans. For every disheartening headline, there seems to be news of a big clean-up, but the clean-ups don't really tackle the problem.
The focus needs to be on how plastics are made, used, and reused in the first place, rather than dealing with the issue once the plastics are in the ocean.
This is why organisations like the Ellen MacArthur Foundation have started awarding multi-million dollar prizes to scientists, designers, and companies that come up with an innovative solution to the plastics problem.
The foundation launched the New Plastics Economy Innovation Prize last May, and the challenge was split into two categories; The Circular Design Challenge and The Circular Materials Challenge
The categories
The Circular Design Challenge was focused around the huge amount of small items like non-recyclable shampoo sachets, wrappers, straws and coffee cup lids that often end up in the environment.
The Circular Materials Challenge was focused on the lightweight, flexible packaging that is used for some common, hard to recycle products such as crisp packets.
The circular design challenge winners
Sustainable grocery shopping innovations
MIWA, Czech Republic
This company developed an app which allows customers to order exact quantities of groceries that they need, which are delivered in reusable packaging from the producer.
Algramo, Chile
This social enterprise offers products in reusable containers in 1200 convenience stores across Chile.
Rethinking sachets-the innovations
How many products do you use every year that in sachets? From shampoo to ketchup and artificial sweeteners, these sachets are not usually recycled and add to the waste problem.
Evo ware, Indonesia
This start-up designs food wrappings and sachets made out of a seaweed-based material that can be dissolved and eaten.
Delta, United Kingdom
This company has created a technology that enables restaurants to make and serve sauces in sachets that are both edible and compostable.
On-the-go coffee innovations
An eye-watering 100 billion disposable coffee cups are sold across the world every year, but only a tiny percentage are recycled.
CupClub, United Kingdom
This company has introduced a reusable cup subscription service, where reusable cups can be dropped off at any participating store.
TrioCup, US
This company has designed a 100% compostable disposable paper cup made with an origami-like technique that doesn't need a plastic lid.
The circular materials challenge winners
Transforming materials recycling
The University of Pittsburgh, US
Scientists used nano-engineering to create a recyclable material that can replace hard to recycle multi-layered packaging.
Aronax Technologies, Spain
This company came up with a proposal to use apply a magnetic additive to a material to protect it from air and moisture and to make it suitable for products like coffee and medicines, while still being completely recyclable.
Creating compostable materials from nature
VTT Technical Research Centre, Finland
Researchers have created a compostable multi-layer material made from agricultural and forestry by-products. The material is ideal for use in food pouches for products like muesli, nuts, dried fruit, and rice.
Fraunhofer Institute for Silicate Research, Germany
The institute has developed a fully-compostable coating made from silicate and biopolymers that can be used in many different types of food packaging.
What happens now?
Each of the winners will work with experts to scale up their innovations as part of a 12-month programme. Of course, all of the innovations are only possibilities without the support of industry and governments, and most of them will require huge investment to get off the ground.
Creating a circular economy for plastic waste
There are currently 11 major brands, retailers, and packaging companies working towards using 100% reusable, recyclable or compostable packaging in their operations by 2025. These are Amcor, Ecover, Evian, L'Oréal, Mars, M&S, PepsiCo, The Coca-Cola Company, Unilever, Walmart, and Werner & Mertz. If each company achieves this goal, it's estimated that around 6 million tonnes of plastic packaging will be saved from entering the environment every year.
It's not just industry that has pledged to work towards the creation of a circular economy for plastic waste, the French government has pledged to recycle 100% of plastics by 2025. This coming March, it will launch a 'circular economy roadmap' of what needs to happen to achieve this aim. The government states that along with the innovations, new jobs will be created and French companies will become more competitive.
In the UK, WRAP and the Ellen MacArthur Foundation are joining forces to launch the New Plastics Economy initiative, a unique government-backed collaboration of businesses and other stakeholders that will work to create and introduce circular economy solutions to tackle plastic waste.