The UK's Growing Litter Army: Aberdeenshire Litter Initiave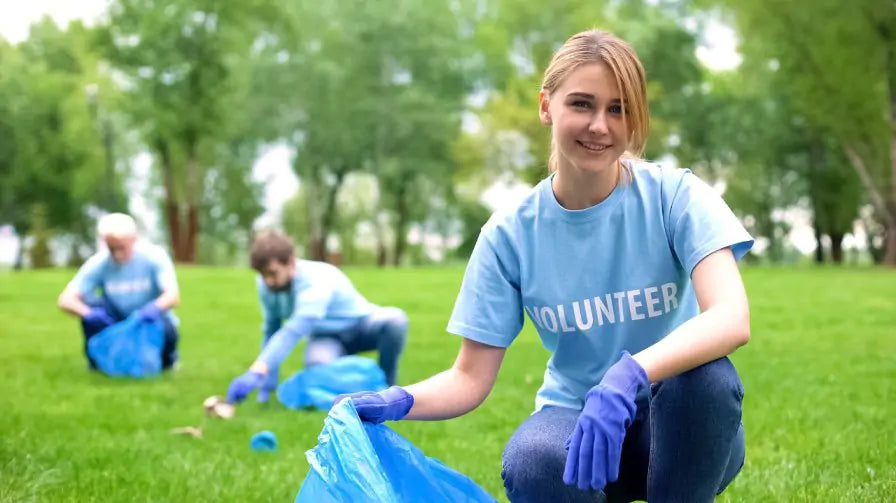 The UK's Growing Litter Army:
Aberdeenshire Litter Initiative
The Aberdeenshire Litter Initiative in Inverurie has been running for 5 years and there are over 500 registered volunteers. The way the project runs is based on the 'Adopt a Street' idea that has been successful in the US.
 Volunteers choose a street or any open space to keep clean, and they have complete choice over how much time and effort they put in. Anyone can join the group of volunteers, from individuals to members of community groups like the Scouts, Air Training Corps, and Residents' groups.
The group is very relaxed and informal, but they treat health and safety as a high priority. Volunteers are given detailed guidance on what to do if they come across items that are classed as hazardous. They're also given a Hi-vis safety vest and a litter picking stick, which is funded by Aberdeenshire Council.
Achieving an end to littering
The group's founder, George Niblock said there are thousands of people who care about the areas where they work and live, and want to do something practical to protect it and keep it looking pleasant. He added that the group was perfect for those people, especially those who want to carry out their clean ups in an 'unsung hero' type of way. He added that the group are always encouraging more people to join, because, as he simply states "The more of us there are, the greater our influence in achieving an end to littering."
Do a little, change a lot
The group's message is 'Do a Little, Change a Lot,' and they encourage members of the public to pick up the odd piece of litter wherever they see it. They also believe that when people see them out picking up litter in their hi-vis vests, it acts as a deterrent to people who might otherwise drop litter.
The group's Facebook page is a haven for volunteers to discuss and debate littering, share experiences, and talk about what they would like the government to do about the growing litter problem. Members have even contributed towards a government consultation on litter.
If you live in Aberdeenshire and you'd like to find out more about the group, head over to their Facebook page.