The UK's Growing Litter Army: Duffryn Community Link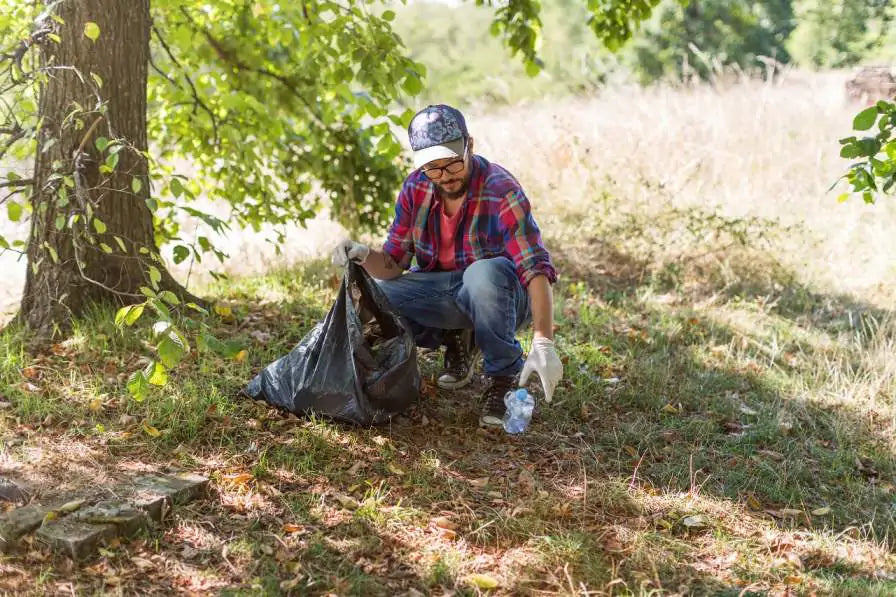 The UK's Growing Litter Army: Duffryn Community Link
Volunteers in Duffryn, Newport held a clean up last week and among their haul was a bathtub (yes, really), a sofa, and an electric heater. Among the volunteers were litter pickers from Duffryn Community Link, Fly-Tipping Action Wales, Keep Wales Tidy (KWT), Natural Resources Wales, Living Level and volunteers from other local anti-litter groups.
The clean-up was organised by Duffryn Community Link as part of its 'Woodland Routes to Wellbeing project' which hopes to turn local woodlands into havens for wildlife instead of fly-tipping hotspots.
Who are Duffryn Community Link?
Duffryn Community Link is a charity and company that was established in 1998 by a group of local residents. Its Woodland Routes to Wellbeing is one of six projects in Wales to have received funding from the Big Lottery Create Your Space Programme.
The project has many benefits both for the environment and for the local community. It helps keep woodlands tidy and protects wildlife habitats and green spaces for people to enjoy, as well as helping local people access accredited training and learn new skills while improving their physical and mental wellbeing. Woodland regeneration sessions for volunteers are run by Keep Wales Tidy.
Engaging the local community
As well as the woodland project, Duffryn Community Link engages the local community in many other ways, including:
Open access play sessions: The 'Play Ranger' team deliver free play sessions every week for children aged 4-14.
Allotment wellbeing programme: Duffryn Community link runs an allotment programme in conjunction with its partners Growing Space. Sessions help people to improve their mental wellbeing with support and training.
Community allotment and sensory garden: This is a beautiful space in the grounds of a 19th century house managed by the National Trust.
If you live in the Duffryn area and you'd like to find out more about Duffryn Community Link, head over to their website or email info@duffryncomlink.org.uk