The UK's Growing Litter Army: East Haven Together, Angus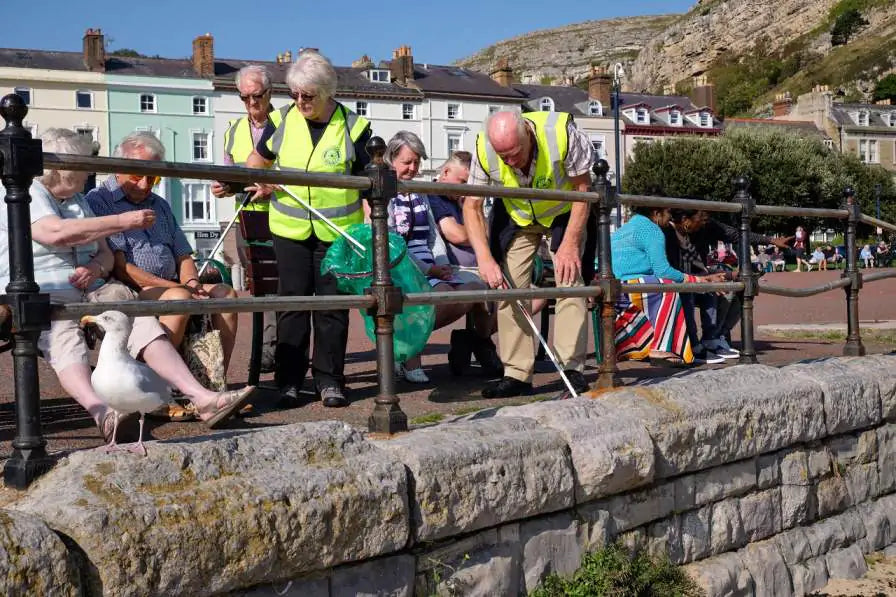 The UK's Growing Litter Army: East Haven Together, Angus
East Haven Together is a community charity that aims to protect the natural environment and wildlife, and promote the needs and interests of the local community.
To further its aims, it's organising the biggest ever beach clean in Angus to tackle the problem of litter along the coastline.
The Great Angus Beach Clean will clean up the coast from Carnoustie to Arbroath over three days from May 10th-12th. The event is set to coincide with Clean Up Europe weekend.
Aerial photos showed the extent of beach litter
The decision to hold the beach clean was driven by aerial photographs of plastic, rubbish, and fishing gear that had been washed up on to local beaches, some of which was in areas that were difficult to access.
The images were taken last year by volunteer pilots working for the UK Civil Air Patrol (Sky Watch). The pilots spent more than 150 hours flying across the Scottish mainland, and taking photos to show the extent of the rubbish around the coastline.
Everyone can do their bit
A spokesperson from East Haven Together said that it would be the biggest beach clean ever held in Angus, and possibly also the biggest ever held in Scotland. She added that anyone can get involved and the charity is hoping to persuade walkers, joggers, and cyclists to do their bit.
The charity has been awarded a grant from LEADER, a European rural development programme, which has been used to buy a utility vehicle that will be loaded with the litter that's collected from the beach so it can be easily removed.
People of all ages and capabilities are being encouraged to come down for a walk along the coast and pick up some litter during the three-day event. Anyone picking litter is being asked to carefully put it in bin bags and to tie them securely when they're full to avoid the attention of hungry seagulls.
If you live in Angus and you'd like to get involved, you can get some litter picking equipment from the charity by emailing easthaventogether@gmail.com
For more on the charity, its work, and upcoming events, check out its Facebook page here.