The UK's Growing Litter Army: Friends of Dumbarton Foreshore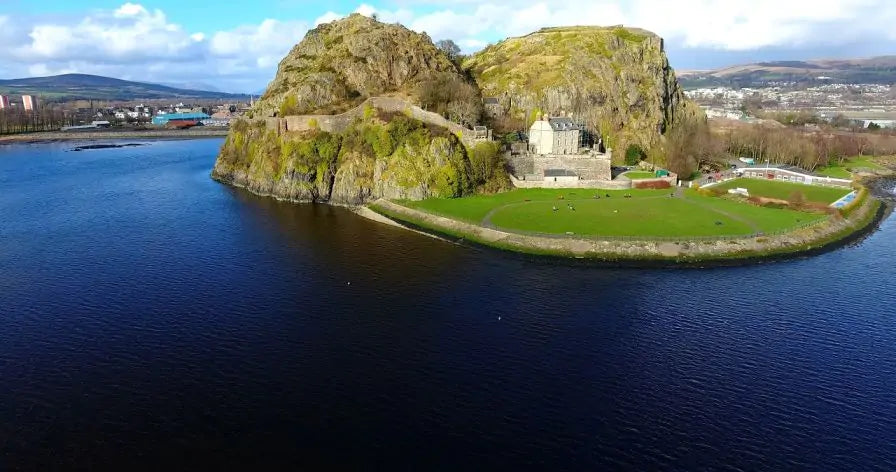 The UK's Growing Litter Army: Friends of Dumbarton Foreshore
A group of volunteers are doing everything they can to keep Dumbarton's beaches free from litter. The Friends of Dumbarton Foreshore was started by Zoe Weir and her family last year. She started the group because she was appalled at the amount of litter she saw on the beach when she was walking her dog, and she wanted to do her bit to keep her local area tidy.
Once the group had been set up, it gained the support of volunteers from Plastic Free West Dunbartonshire, who want to get rid of single-use plastics, and now they meet once per week to carry out a beach clean up. There are now around a dozen volunteers who get out, pick litter, chat, and bring their children and dogs along too.
The group say that passers-by thank them for their efforts and ask them why the council doesn't clean the beach. The reason the council doesn't clean the beach is that the land below the high-tide mark belongs to the crown, and is not the local authority's responsibility. Even so, the council does provide the group with gloves, rubbish bags, and litter pickers. It also collects the litter and takes people who are doing community service down to help move any larger items that have been dumped, like fridges and washing machines.
Telling people to stop dropping litter is not enough
The group's founder believes that encouraging people to stop littering is not enough to tackle the problem. She said that the group completely cleared a local beach then Storm Diana hit back in November. Overnight, the beach was covered in thousands of more pieces of litter, mostly plastic. She added that the only real solution is to stop manufacturing and buying single-use items.
During cleanups last year, the group's biggest surprise find was the body of a four-foot python that had been put in a bag. There was also a hundred-year-old coin and a bottle with a five-pound note inside.
If you're in the Dumbarton area and you're interested in joining the group, you can keep-up-to-date with cleanups and other events by following their Facebook page: www.facebook.com/shorethingG82/