Top 5 Park Litter Bins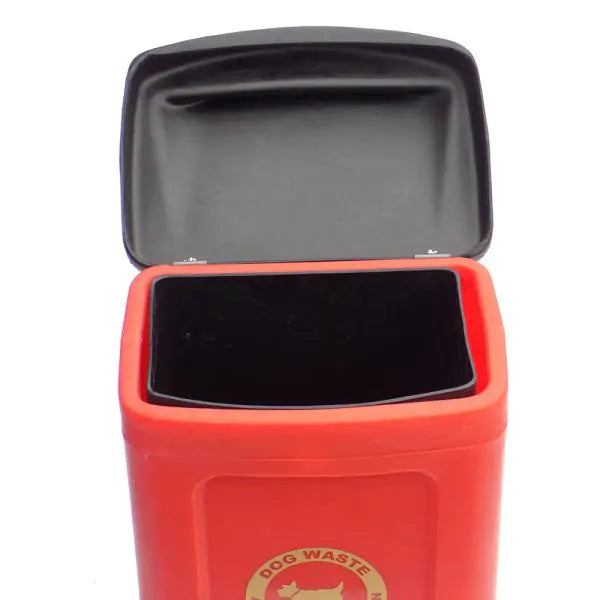 Our parks have always been popular places. However, it took a couple of lockdowns for many of us to realise just how precious they are. Whether we're resting or playing, it's important that we keep our parks free from litter. Here's our rundown of the top 5 park litter bins.
Cesar Outdoor Litter Bin
Number one on our list of top park litter bins is a bit of a classic. It's a stylish looking bin with gold trim and the litter logo we all recognise. We all know what that logo means so there's no excuse for tossing that crisp packet in the hedge. It has a generous 100-litre capacity and the ability to hold its own in all sorts of weather. Overall, a great investment for busy public areas.
GFC Closed Top Litter Bin
Strong? Check. Durable? Check. Generous capacity? Check. Everything you want from a bin. But this bin comes close to the top of our list because of its extras. If you want to, you can add on a slam lock for security or an ashtray to create a brilliant all-rounder. Because who wants cigarette butts littering the kids' play area?
Wood Effect Outdoor Litter Bin
This stylish bin made it onto our list of the top park litter bins. Not only does it looks great, but it has two compartments. There's a compartment for general waste and one for recyclables. This makes on the go recycling easier for park visitors. And of course, the natural wood effect design complements outdoor spaces perfectly.
Osprey Outdoor Litter Bin
To make it less likely that people will litter, bins need to be conveniently located. This bin comes with a universal fixing bracket that means you can fix it to flush wall surfaces or posts. What if you fixed one to lampposts close to the entrances and exits of parks? They'd serve as a great reminder to not leave litter behind.
Dog Waste Bin
And finally, we couldn't do a roundup of park litter bins without mentioning dog waste. Yes, most dog owners are responsible, but there's a minority who aren't. Having strategically placed litter bins around parks can serve as a reminder to dispose of dog waste responsibly.
This bin is made from tough steel and has a lift-up aperture with a built-in shelf that stops nasty odours from escaping. Because who wants to have their summer day in the park ruined by the overpowering scent of dog poo?
There you have it, our roundup of the top 5 park litter bins, check out our full range of outdoor litter bins if you are interested in even more! Each one is a great investment in keeping our outdoor spaces clean and safe for everyone. For more interesting articles on all things litter, check out the rest of our blog.