The UK's Growing Litter Army - Alderley Edge in Bloom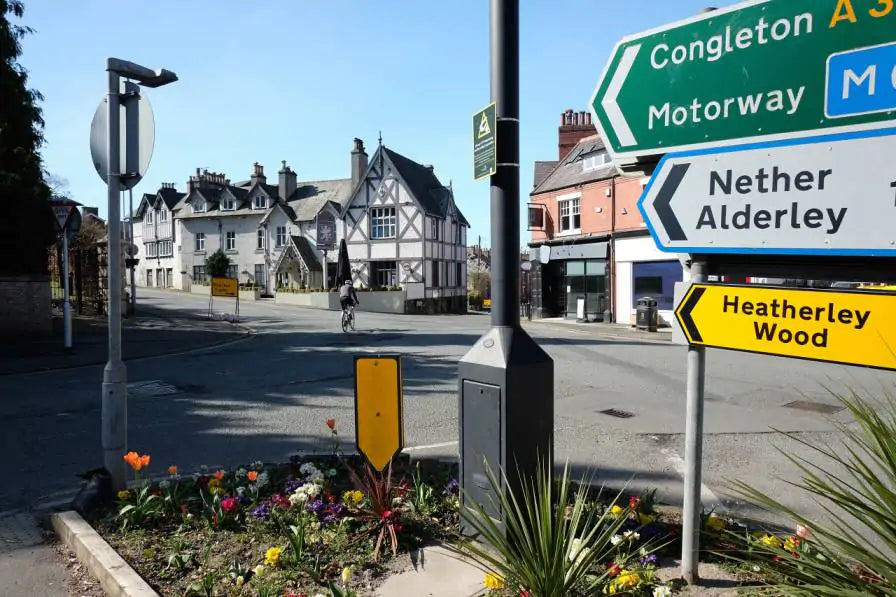 The UK's Growing Litter Army: Alderley Edge in Bloom
Alderley Edge in Cheshire has gained a reputation as a footballers' playground, but it's also home to a group of residents who work hard to keep it green and clean.
Alderley Edge in Bloom is a community group that beautifies the village all year round with beautiful displays of flowers and plants, and litter picks.
Its most recent litter picks have been part of the Great British Spring Clean. For the past few weekends, the group has been clearing up parks and local roadsides, and volunteers collected a mountain of rubbish, including glass bottles, plastic bottles, tin cans, general litter, and some old tennis shoes!
The chair of the group, Leslie Cox, said that new volunteers, staff from the local Waitrose store, and some parish councillors joined in with the effort. While they were shocked at the amount of litter that was lying around in the village, they also took heart from what a difference the litter pick made to the local environment. She added that the group holds weekly litter picks on a Monday at 10am, and that it's always looking for new volunteers. Litter picking equipment is provided, and all the group asks is that new volunteers bring along a positive attitude and a desire to make Alderley Edge greener and cleaner.
The group's other achievements
It won a 'Britain in Bloom' Gold Award
The group enters the Royal Horticultural Society 'Britain In Bloom' competition every year, and last year, it won a prestigious Gold Award at the North West In Bloom Awards Ceremony held  in Southport.
It does good in the local community
In 2018, the group brought a bit of neglected land back to life, when residents asked if it could be turned into an area for wildlife or an orchard. Last April, volunteers cleared the area of thick brambles so fruit trees could be planted.

In 2017, volunteers planted 20,000 Spring-flowering bulbs and this inspired local residents, church groups schools, sports groups, scouts and guides groups to plant 5000 more.
In April last year, the group was given a plot on an allotment from the Alderley Edge Allotment and Gardens Society. The plot was dug over and weeded, potatoes, kale and other vegetables were planted, and a shed was put up within a few weeks. The allotment provides vegetables for disadvantaged members of the community, and allows the group to grow plants for its village displays.
It keeps the local environment clean
As well as carrying out litter picks, the group also cleans the signs around the village and works with the parish council to report any signs that need to be repaired or replaced.   
Want to know more about Alderley Edge in Bloom?
Follow the group on Facebook and on Twitter @aeinbloom.