Zero Waste Challenge for April: Make Your Own Zero Waste Snacks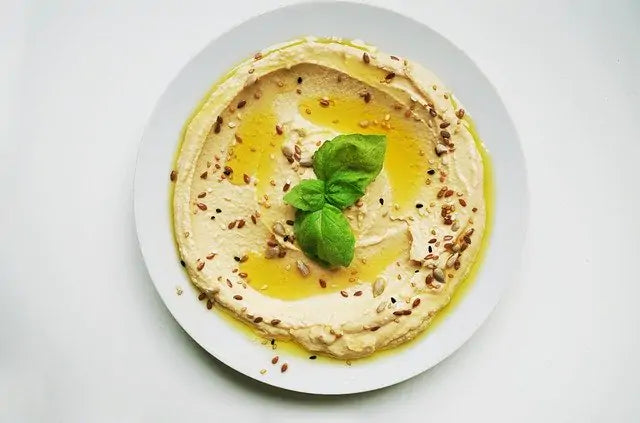 Now that lockdown restrictions are easing, your thoughts might be turning to picnics in the park or days out at the beach. But before you and your family descend on local beauty spots, you need to do some planning. To keep areas clean, safe and beautiful for others and to protect wildlife, you need to make sure you don't leave any rubbish behind. 
As soon as the sun comes out, it might be tempting to dash to the supermarket and buy all of your pre-packaged sandwiches, drinks and snacks, but this adds up to a lot of waste, not to mention, it's not too kind on your pocket either. 
So your zero waste challenge for April is to take zero waste snacks on all of your outings! 
The problem with shop-bought snacks 
Many shop-bought items are in single-use packaging and multipack items are also often individually wrapped. This means that there's a lot of plastic waste that will potentially end up in the environment. So what's the solution? Well, you could make your own snacks. 
When you make your own snacks, you have the benefit of knowing exactly what's in them too, rather than relying on shop-bought items that are laden with fat and sugar. 
Making your own zero waste snacks 
Now before you Google 'how on earth do I make healthy snacks?', remember that nature provides us with lots of naturally healthy foods like apples, oranges and berries, as well as tasty vegetables like carrot sticks which are tasty and nutritious when served with a healthy dip. What's even better is that things like apple cores and vegetable peelings can be composted too, which will reduce your waste even further. 
Buy your fruit and vegetables at a market rather than the supermarket if you can and buy seasonal produce that's sold in the least packaging possible. 
If you do want to make your own snacks for your picnic or day at the seaside, here are some ideas we think you'll love. 
Make your own popcorn
What you'll need:
Dried corn kernels
Your choice of things to add taste
How to make it:
Get a large pan with a tight-fitting lid. Heat a little oil in the pan, then add the corn kernels (fill the pan about ¼ of the way up) and cover. The kernels will start to make a popping sound; once they stop popping, it means they're done, so take the pan off the heat. 
Now it's time to add whatever you want to your popcorn to make it taste great. You can add icing sugar, salt, honey, butter, or if you really want a treat, dip it in melted chocolate. 
Note: Popcorn goes stale fast, so make sure that it's freshly made before you head out and eat it soon after. 
Make your own Banana muffins
These taste delicious but they are also quite healthy. Bananas add natural sweetness so there's no need for too much sugar and wholemeal flour adds fibre which makes you feel fuller for longer. 
What you'll need:
(recipe makes 6 muffins)
Muffin tin 
125g/4½oz wholemeal flour
3 level tbsp light muscovado sugar
2 level tsp baking powder
1 medium free-range egg, beaten
50g/1¾oz low-fat plain yoghurt
50ml/2fl oz rapeseed oil, plus a little extra for greasing
2 ripe bananas (175g/6oz peeled weight), roughly mashed
How to make them:
Preheat your oven to 200C/180C Fan/Gas mark 6. Line your muffin tin with muffin cases or grease it.
Mix together the flour, sugar and baking powder in a bowl. In another bowl, beat together the egg, yoghurt and oil. Make a well in the flour, pour in the liquid and mix well. Stir in the mashed bananas, making sure you don't overmix. 
Spoon the muffin mixture into the cases and bake for 20–30 minutes. To check if they are cooked through, insert a skewer into the centre. The muffins are ready if the skewer comes out clean. Transfer the muffins to a rack to cool.
Extra eco brownie point: These muffins freeze really well, so you can make an extra batch and pop them in the freezer for another day. There's no need to waste any ingredients at all. 
Make your own Hummus
This is great for dipping vegetables and pitta bread in. 
What you'll need:
200g/7oz canned chickpeas
2 tbsp lemon juice or more
2 garlic cloves, crushed
1 tsp ground cumin
pinch salt
1 tbsp tahini paste 
4 tbsp water
2 tbsp extra virgin olive oil
1 tsp paprika
How to make it:
Drain the chickpeas and rinse well. 
Put the chickpeas, lemon juice, garlic, cumin, salt, tahini and water in a food processor and blend until it becomes a purée.
Add more lemon juice, garlic, cumin or salt to taste if needed. 
Best way to pack and store your snacks
Making healthy snacks is great, but you need some zero waste options to store and transport them in. Some great zero waste ideas include:
Mason jars
And obviously, don't forget your reusable cutlery and water bottles!