What Bins Do Hospitals Use?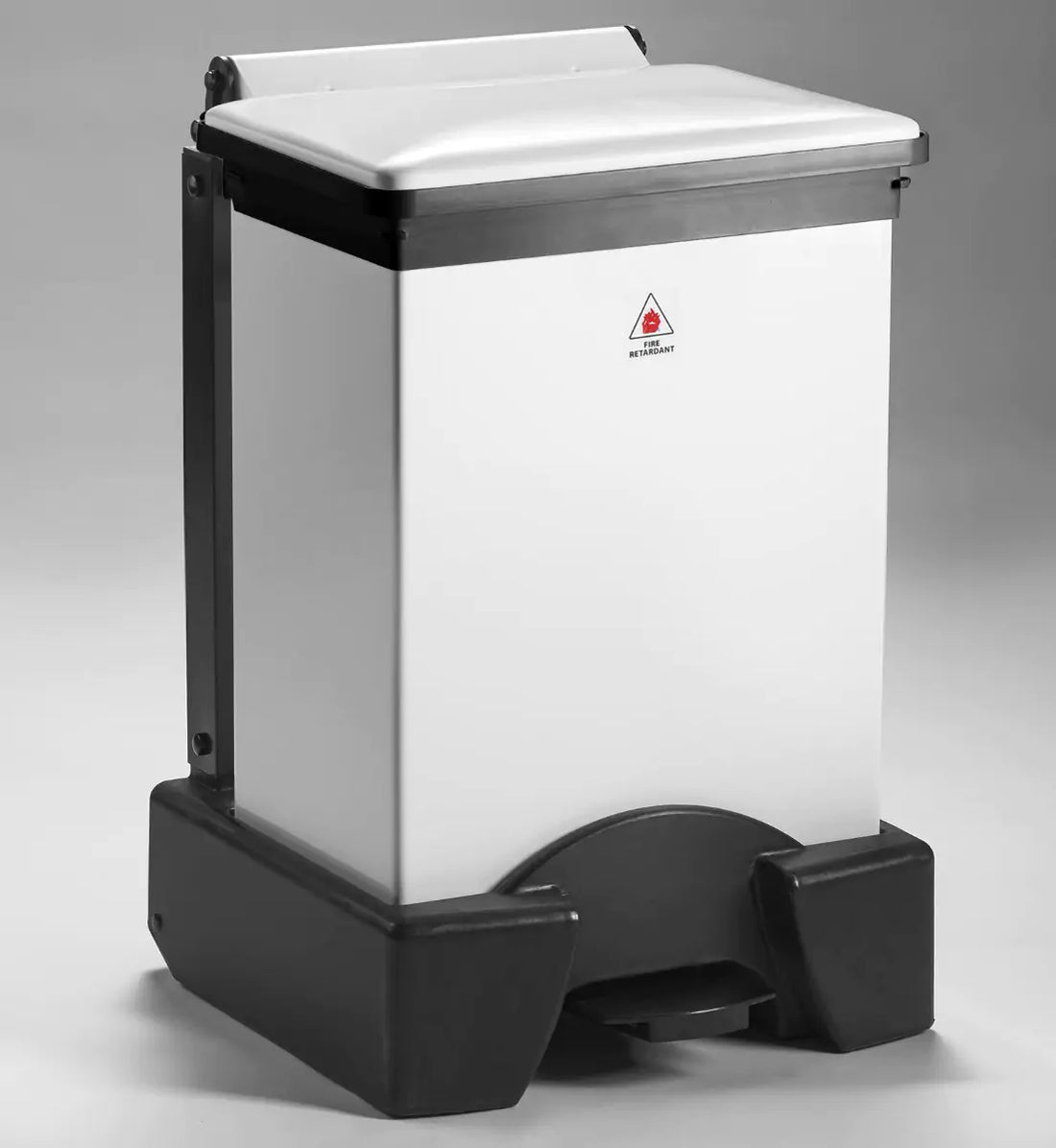 Hospitals are busy places and they generate a lot of different waste streams. What makes hospitals different from other settings is that hygiene standards are much higher. Poor waste management leads to infections and contamination. That's why having the right hospital bins is crucial.
Hospital Bins
Removal body hands-free hospital bins
Hands-free bins like all plastic sack holders help reduce the risk of cross-infection. You operate them with a pedal which removes the need to touch the bin. Hospital bins need to be durable and easy to clean. This bin is corrosion resistant and the removable body makes for easy sanitisation. The antimicrobial coating gives users extra peace of mind in a hygiene sensitive environment 
Hands-free hospital recycling bins
A bin like our coloured step on is a great choice for the hospital café or staff canteen. They are hygienic and easy to clean. It's also available in different colours for collecting multiple waste streams for recycling. An integrated pedal allows hands-free waste disposal. Wherever you are in the hospital building, you can keep things hygienic. 
Fire retardant sack holder
Hospital bins have to be hygienic. However, having flame retardant bins around the building is important too. Think about it. Secret smokers. Flammable gases like oxygen on site. Even the threat of arson. Our fire retardant sack holder is made from powder-coated steel and meets NHS fire and safety standards. Not only that, it offers hands-free disposal and comes in five different colours. The perfect choice for a clean and safe clinical environment.
Mobile sack holder
Hospital staff don't just need to dispose of waste. Items like dirty laundry or used gowns need to be taken for cleaning or disposed of properly. Hospital bins like our saekko boy mobile sack holder are the hygienic and convenient choice for the job.
This unit is made from tough powder-coated steel. It also has a bag bracket to stop the liner from slipping. The last thing you want is for soiled laundry to end up on a freshly sanitised floor. Non-marking castors make the bin easy to manoeuvre down hospital corridors. The integrated foot pedal removes the need to touch the bin. The model is also available in a range of sizes to suit your needs.
When it comes to hospital hygiene and waste management, any old bins won't do. It's an environment where waste management directly impacts infection control. Therefore, you need bins with features like antimicrobial coatings, hands-free disposal, and front openings. Don't leave good hygiene to chance, check out our range of high-quality hospital bins. For more interesting articles on all things bins, check out the rest of our blog.