World's Greenest City 2022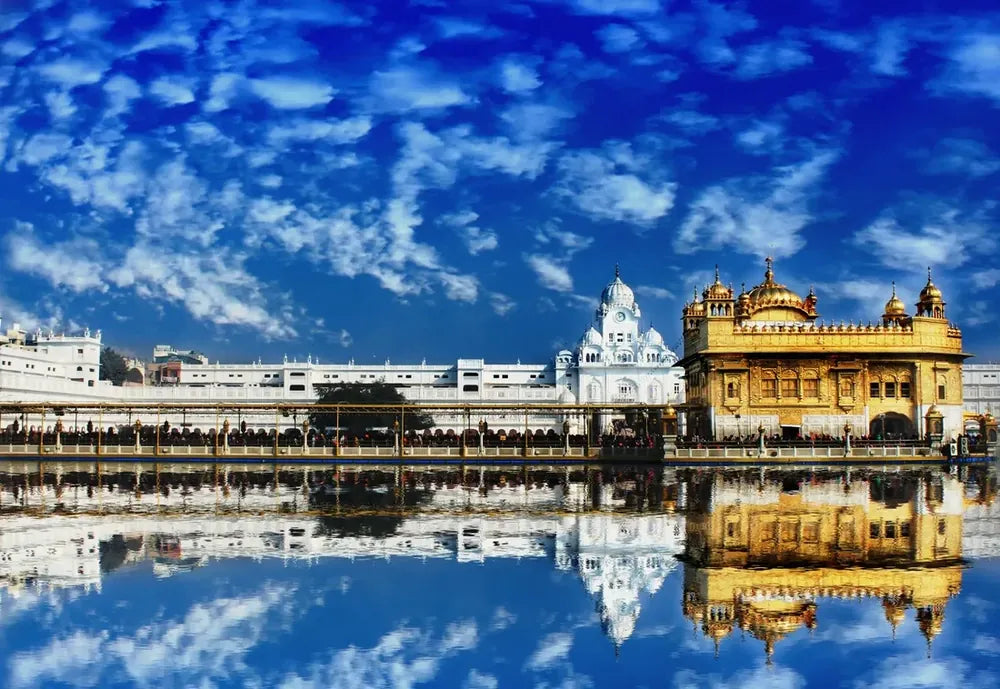 India is the world's third-largest consumer of fossil fuels and its fast-growing economy relies heavily on coal. So you wouldn't expect the world's greenest city in 2022 to be from the south asian country, right? Wrong. Hyderabad in south central India won the World Green City Award 2022 at a ceremony held in South Korea.
What helped Hyderabad become the world's greenest city 2022?
Held at the International Association of Horticulture Producers (AIPH) in October 2022, the World Green City Awards 2022 recognised eco-friendly cities across six categories including:
Living Green for Biodiversity 

Living Green for Climate Change 

Living Green for Health and Wellbeing 

Living Green for Water 

Living Green for Social Cohesion

Living Green for Economic Recovery & Inclusive Growth 
Hyderabad scooped the 'Living Green for Economic Recovery & Inclusive Growth' award as well as the overall world's greenest city 2022 award. It was the only Indian city selected as winner of a category alongside cities in Australia, France, the Netherlands, Argentina, and Canada among others.
Making Hyderabad greener
Hyderabad came top of the 'Living Green for Economic Recovery and Inclusive Growth' category thanks to the greenery planted around its outer ring road. Known locally as the 'Green Necklace to the State of Telangana,' the initiative was praised as something that was helping residents thrive.
The city's Minister for municipal administration K.T. Rama Rao congratulated the development team responsible, saying that the greenery is a great source of pride.
Making Hyderabad greener is one of the top focuses of the state government, which is looking to further increase the greenery in the state through a flagship program.
India's environmental issues
Sadly, Hyderabad's environmental achievements seem to be the exception rather than the rule. It may be the world's greenest city 2022, but the rest of India has a lot of work to do if it's going to tackle climate change. Let's look at some of the environmental issues plaguing the country.
Air Pollution
According to the 2021 World Air Quality Report, 63 of the world's 100 most polluted cities are in India. New Delhi has the worst air quality in the world. Emissions from vehicles, industry, cooking, construction, crop burning, and power generation are the biggest contributors to air pollution. Much of the problem stems from the fact that India is hugely reliant on coal, oil, and gas for energy.
Water Pollution
The rapid expansion of India's towns and cities has come at a cost. Around 70% of surface water in the country is unfit for consumption due to pollution. Raw sewage and waste ends up in rivers and lakes and wastewater is hardly ever treated due to a lack of infrastructure.
Water pollution harms human health and animal health, and it also damages crops and affects biodiversity.
Food and Water Shortages
India is one of the world's biggest polluters, but it's also one of the countries that is affected most by climate change. Its geographical location makes it vulnerable to heatwaves, flash floods, and droughts. Extreme heat in recent years has led to food and water shortages. It's estimated that if climate change continues as it's going, 21 major Indian cities will run out of groundwater by 2030.
Managing Waste
As you can imagine with a population of almost 1.4 billion people, India produces its fair share of waste. Currently, only around 5% of India's 277 million tonnes of municipal solid waste is recycled. Some is composted, but the rest ends up in landfill, especially plastic. The River Ganges is one of three rivers known as 'highways of plastic flows' because of the level of plastic pollution.
Biodiversity Loss
Around 1,212 animal species in India are on a conservation 'red list' and 12% of these are endangered. Many of the animals threatened with extinction are freshwater fish, which are increasingly affected by water pollution.
Forest loss is also a problem. Since the year 2000, India has lost 19% of its tree cover due to deforestation and wildfires.
The world's greenest city in 2022 may have been an Indian city. However, if the country is to survive the effects of climate change, it must commit to real change, now. Just like every single one of us.
For more interesting articles on the environment and sustainability including what was thrown away most in 2022, check out the rest of our blog.
Source of environmental info: https://earth.org/environmental-issues-in-india/