Broadcast From the Bins 13th March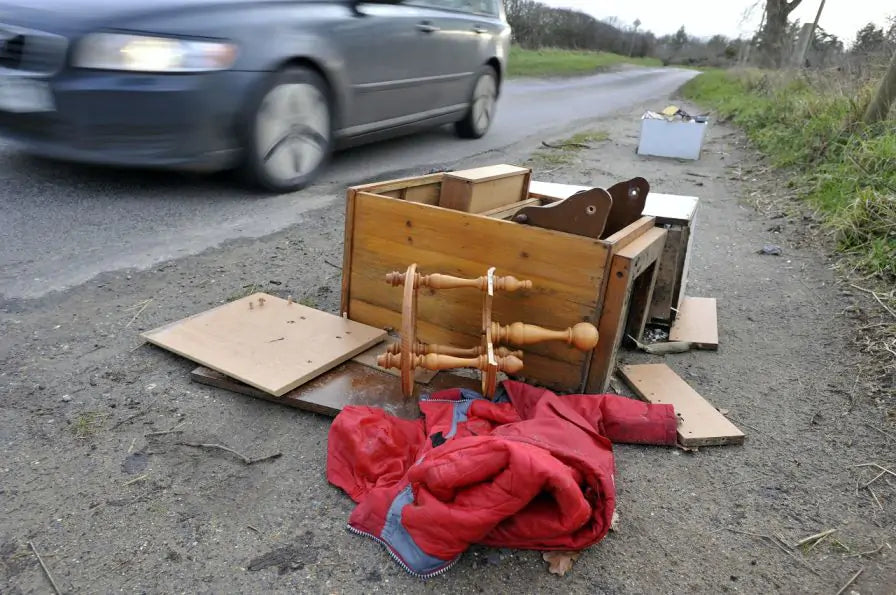 Fly-tipping on the rise as cash-strapped councils introduce rubbish charges
Recorded cases of fly tipping increased by 50% last year following the introduction of rubbish collection charges by some cash-strapped councils. This equates to 1 million reported incidents and 'complicated' charges for collecting waste has been blamed for the increase.
The Department of Environment, Food and Rural Affairs stated that incidences of fly-tipping have increased for the 3rd year in a row. Most of the items that were dumped were household waste, white goods, tyres, and car parts. Clearing up this waste cost taxpayers around £50 million. Fly-tipping is illegal, but only 0.2% of cases were prosecuted.
Why is fly-tipping on the increase?
Council budgets are under increasing pressure, due to cuts in funding from central government. This has seen many local authorities vote to introduce charges for the disposal of waste, which is very costly. Charges for bulky items in particular have been voted in. Unfortunately, confusion about what is chargeable and a reluctance to pay charges on top of rising council tax has contributed to the rise in fly-tipping. Some examples of charges are Newham Council in London, which charges £20 for the disposal of bulky items, when the service was previously free. Barnet Council charges £47.70 for a single item of white goods or electrical items, then any further items are charged on a sliding scale up to a maximum of £185.
The fight against fly-tipping
Keep Britain Tidy has voiced concerns at the growing problem of fly-tipping, and of people using the land like a rubbish tip. They have highlighted that the vast majority of people don't want to live in areas that are blighted by rubbish and that this is reflected in the number of people who take part in litter picking events such as the Great British Spring Clean.
The Local Government Association has also raised concerns about the amount of money that local authorities have to spend on cleaning up fly-tipped rubbish at a time when they are shorter on funds than ever. Funding shortfall is expected to be at around £5.8 billion in the next 3 years, and money needs to be spent on essential services, not on clearing up rubbish illegally dumped by unscrupulous people.
The Department of Environment have highlighted that fly-tipping is not only an eyesore, it is a public health risk and it can harm the environment.
New powers that will allow local authorities to issue £400 penalty notices should make it easier for councils to come down harder on perpetrators, as they are keen to show that such disregard for local areas, public health and the environment will not be tolerated.