Broadcast From the Bins 1st May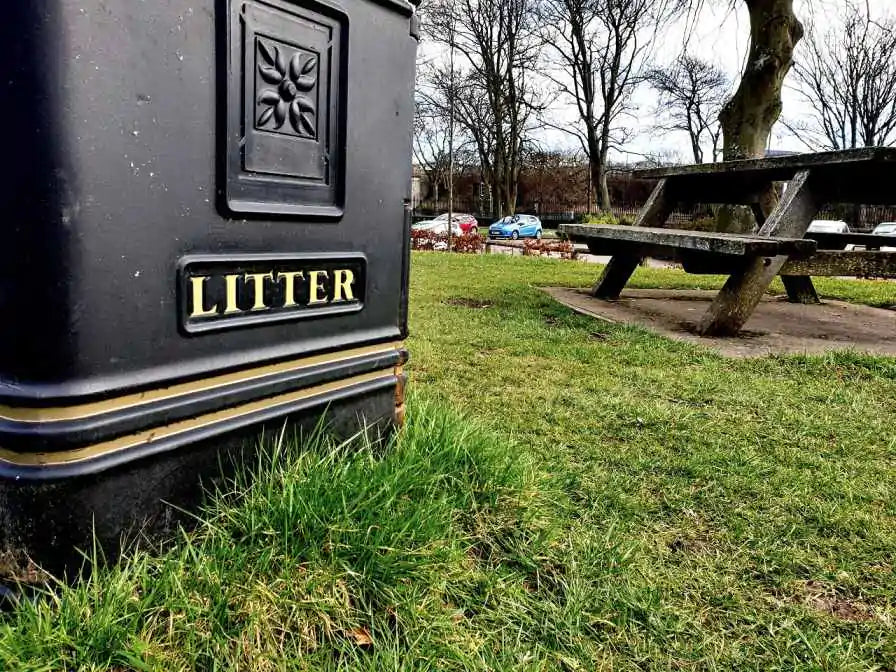 Broadcast from the Bins 8th May
Litter in Scotland
Keep Scotland Beautiful has estimated that the cost of clearing up litter in Scotland is somewhere in the region of £100 million per year. This cost includes the direct cost of managing the litter, and the cost of lost tourism due to the way that it makes the country appear. They state that money that is being spent on cleaning up rubbish would be better spent elsewhere.
So, they have begun a new project to clear up litter, with the help of up to hundreds of thousands of volunteers.
Clean up Aberdeen
Clean Up Aberdeen is part of Keep Scotland Beautiful's national campaign to clean up the country.  The aim of the campaign is to get 1 million people involved in helping to clear up litter and improve the look of their local area. They want to make Scotland the cleanest country in Europe.
As part of the campaign, they have provided groups and volunteers with clean up kits and promotional material to help spread the message that cleaning up your local area is great for wellbeing and the environment, and it also brings communities together.
So far, the Clean Up Scotland campaign has enlisted 580,000 participants who have cleared up over 5,500 tonnes of litter. The campaign has the support of the government, small and large businesses, public bodies, and charities, including McDonald's, BT, Scottish Water, and Wrigley.
The focus of the campaign is changing people's behaviour and attitudes about litter. They want to make littering socially unacceptable.
Why litter picking?
Keep Scotland Beautiful want to spread the message that litter picking events are a great way to bring the community together to show that they care about their local area.
The black bag jog
A group of runners from Aberdeen have raised hundreds of pounds for homeless people, by doing a litter pick as they ran!
A local gym owner and a factory owner recruited willing participants to walk or jog in a 6-mile loop around the coastal town of Fraserburgh. They carried bin bags with them and picked up litter from the streets and parks as they ran. A total of 64 bin bags were filled with litter and £400 was raised to help the homeless people in the area.
The gym owner said that as well as promoting health and wellbeing, the event was designed to give something back to the community. Further similar events are planned in the future.