Broadcast from the Bins - Your Litter 5-A-Day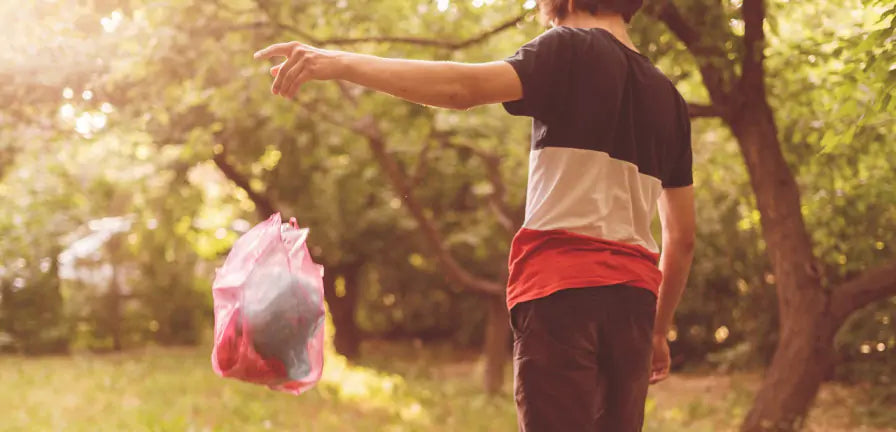 Broadcast from the bins 21st August
Your litter 5-A-Day
Litter is an increasing problem, despite the fact that there are more initiatives in place to prevent it and clear it up now more than ever.
The fact is that many people know it's there and they walk past it every day. Yet the same people will also talk about how littering is disgusting and that something should be done about it!
Why is littering a problem?
Many people still seem to think that it's okay to drop litter, especially from their cars, despite many years of campaigns, education, and on the spot fines. The attitude is that someone else will pick up their rubbish. But this attitude is wrong, and everyone is responsible for keeping their local areas clean and tidy.
Countryside vs urban litter
Litter is an increasing problem in our countryside. For every mile of countryside, there are roughly:
40 drinks cans
30 plastic bottles
20 pieces of fast food litter
20 crisp packets
20 chocolate bar wrappers
10 cigarette packets
6 Carrier bags
Countryside litter is such a problem as offenders know that there is much less chance of being caught in the act in a quiet country lane. Litter dropped in some remote places might never be picked up.
Urban litter is usually the responsibility of the local authority, and more funding is being allocated to street cleansing and fining people who drop litter.
Food for thought: 5 points about litter
Ignorance and arrogance are some of the main reasons why litter is an increasing problem. Beliefs like 'it's not my problem', and 'it keeps someone in a job' are very unhelpful.

Litter on the ground could potentially be a valuable resource. Most litter on the ground can probably be recycled or reused. If litter is mindlessly discarded, precious raw materials and energy are wasted.

Litter costs us a fortune to clear up. Local authorities in the UK spend around £800 million every year on street cleansing. Think about what that money could be spent on. Think about the money we might lose on tourism or when businesses don't want to be located in littered areas.

Many people think that once litter is out of sight, we can forget about it. Well you can, until you go to the seaside, and it's covering the beach, or you notice it in rivers, or in drains. Everyone should be concerned about litter in the place where they live.

Littering is a crime, and it affects people's wellbeing, health, and happiness. People living in poorer areas are more likely to affected by litter than people in wealthier areas. And it's not just people that litter affects; animals can get injured by litter. The RSPCA gets around 7000 calls each year, about animals that have been injured by litter.
So what can you do about litter?
You can pick up some litter. Here's why you should:
You'll surprise yourself and enjoy it    
You'll be out in the fresh air, doing something useful and keeping active
You'll make a difference
Even 20 minutes of litter picking can really transform the look of an area.
You'll prevent more littering
Studies have shown that people are less likely to drop litter in areas which are litter free. By helping to keep an area clean, you'll be helping to discourage littering.