Broadcast from the Bins - The Rise of Marine Litter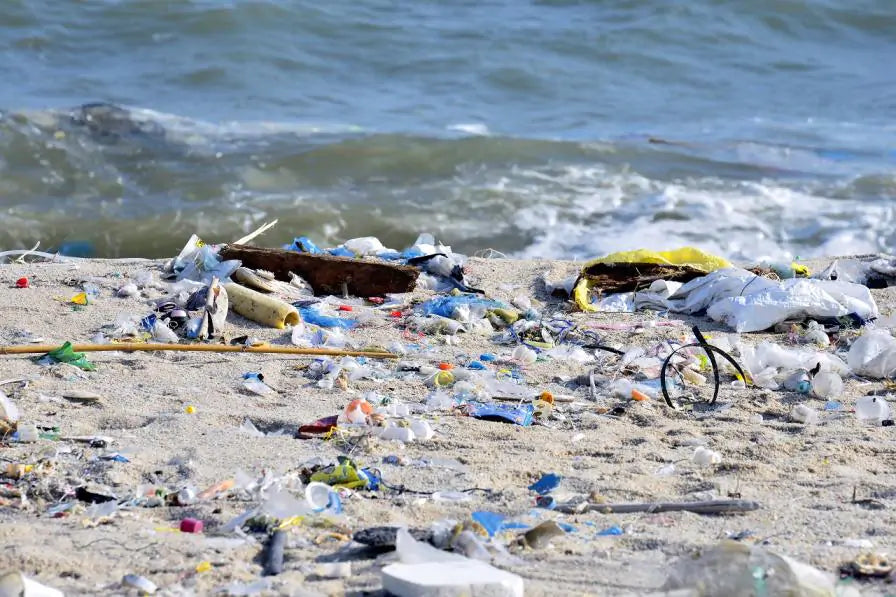 Broadcast from the Bins
The Rise and Rise of Marine Litter
The production team behind the BBC documentary Blue Planet have revealed that they collected every piece of plastic that they came across during filming, in the hope that it will inspire others to help prevent litter pollution in the oceans and on beaches. They are also giving their support to the #2minutebeachclean campaign.
The #2minutebeachclean
This campaign is run by the Beach Clean Network Limited, which is a not for profit organisation that encourages people to help keep beaches clean.
The campaign started in the winter of 2013, after storms blowing in from the North Atlantic left UK beaches strewn with litter, predominantly plastics. The idea behind the campaign was that taking just 2 minutes to pick up litter every time you visit the beach can make a real difference. The campaign harnessed the power of social media, and the hashtag #2minutebeachclean was born. Since then, thousands of posts have appeared on social media from locations across the globe, showing people doing their bit. The campaign is funded by sales of merchandise and from grants.
Why the #2minutebeachclean makes a difference
A 2-minute beach clean might seem like nothing, but it can make a big difference. Every piece of plastic removed from the beaches and waters is one less piece of plastic that can harm wildlife and the environment. Getting outside to clean the beach can help you keep active, and it will make you feel good to know that you're doing good!
Why we must make an effort to keep our beaches clean
The amount of litter on the ocean floors has risen by 150% in the last year, according to Defra. The main litter found was plastics, which make up 78% of all marine litter. As a result, the government is putting together a 25-year plan for the environment, which will take into account these findings. Over 8 million tonnes of plastics end up in the sea each year, which is harming the environment and wildlife. 80% of this litter is estimated to have originated on land, and has been washed out to sea. Plastic bottles make up a lot of this litter, and government figures show that only 57% of the plastic bottles sold are recycled. The government are currently considering how a deposit return scheme would work in the UK, in order to reduce plastic litter.